Mongolian milk tea
Share - WeChat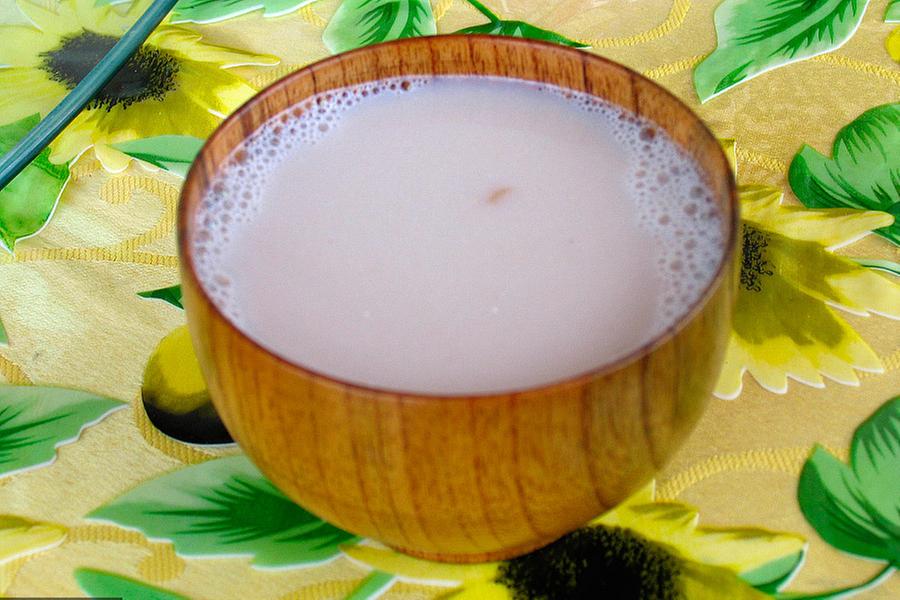 Milk tea can alleviate fatigue, stimulate the appetite, help digest, lower blood pressure, and prevent arteriosclerosis. [Photo/VCG]
Mongolians are a kind, hospitable people, who like to treat guests to a good table, with a plate of rice in the middle, and butter, milk curd, red sugar and pastries. To wash this all down, a cup of steaming hot milk tea is the preferred accompaniment.
There are various types of milk tea. Some records show milk tea dating back as many as 1300 years, when there were different types, for example, wild jujube to improve health, stop bleeding, or cure insomnia. On the Mongolian highlands, many plants are used to give the tea a special taste.
Milk tea can alleviate fatigue, stimulate the appetite, help digest, lower blood pressure, and prevent arteriosclerosis. Another special type, Abaga, can help you get over a cold.
Most Popular