When the Bard met his Chinese match
Share - WeChat China and the UK stage celebrations to mark the 400th anniversary of the deaths of two master playwrights
China and the UK will honor their most famous playwrights, Tang Xianzu and William Shakespeare, with a series of events this year.
The dramatists were contemporaries who lived thousands of miles apart, and both died in 1616. This has led numerous scholars to conduct comparative studies on their works, which remain hugely influential to this day.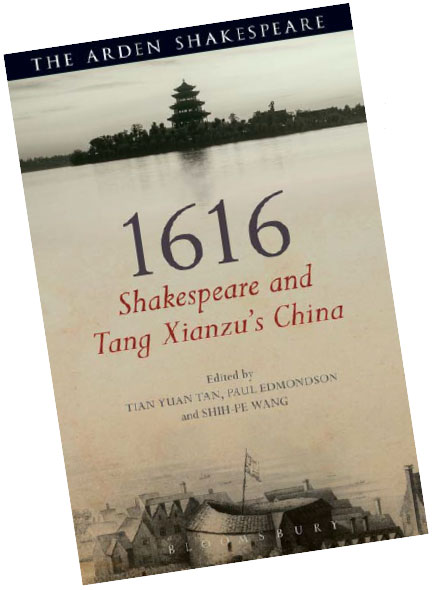 1616: Shakespeare and Tang Xianzu's China was coauthored by Tian Yuan Tan, Paul Edmondson, and Shih-pe Wang.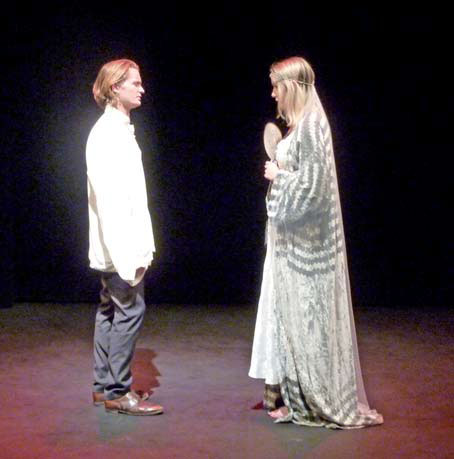 A scene of A Midsummer Night's Dream Under the Southern Bough portrays Chunyu Fen meeting the Princess in the ants' kingdom.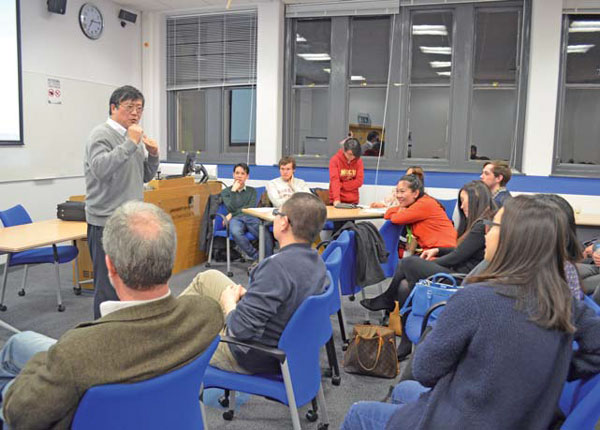 Professor Zou Yuanjiang gives a talk on Tang's masterpiece The Peony Pavilion at University of Leeds. Photos Provided to China Daily
Shakespeare's plays are a mainstay of the British school curriculum, while Tang's best-known opera, The Peony Pavilion, continues to be performed worldwide.
Both were "great men in the circle of world drama", according to Aoki Masaru, the Japanese scholar and Sinologist, who many credit as being the first to link the Bard with Tang in his 1943 book A History of Chinese Literary Thought.
To mark the 400th anniversary of the writers' deaths, plays, seminars, book fairs and lectures will be held to celebrate their legacies in China and the United Kingdom.
"Celebrations for Shakespeare and Tang will be the highlight of China-UK cultural exchanges in 2016," enthused Xiang Xiaowei, minister counselor for culture at the Chinese embassy in London.
He added that they will play an essential role in promoting mutual understanding and trust between the two countries by deepening exchanges and cooperation in literature and drama.
The celebrations will include a special stage production, A Midsummer Night's Dream Under the Southern Bough, which has been billed as "when Shakespeare met Tang".
Aimed primarily at student audiences, the show is a mash-up of A Midsummer Night's Dream, the Bard's comedy of magic and mismatched love, and Tang's A Dream Under the Southern Bough, an opera about a soldier's fantastical journey through a kingdom of ants.
"Through art and performance, we can examine ourselves, our culture and our humanity," director Steve Ansell says. "And by examining the art and performance of another culture, we're able to dynamically articulate our similarities and our individualities."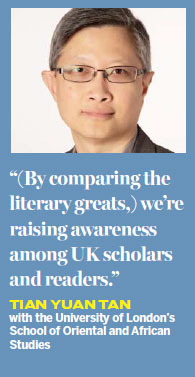 The play will be staged in Leeds, Edinburgh, and three cities in China from July to September, and is organized by the University of Leeds Staging China, its Business Confucius Institute, and the University of International Business and Economics in Beijing.
As the cast will mostly be made up of Western actors, the show will be a spoken word performance with musical accompaniment. "Spoken word presents an opportunity to break with convention while still being inspired by it, and create a new world for Tang's characters to inhabit," Ansell says.
This year's London Book Fair will also feature a discussion on Shakespeare and Tang and their impact on drama, to be staged at Olympia London on April 12, organized by China Universal Press and Publication Co.
In March, Zou Yuanjiang, a philosophy professor at the University of Wuhan and vice-president of the Tang Xianzu Research Society, was invited to talk on The Peony Pavilion at several British universities.
Such tours "not only illuminate the work of a legendary Chinese writer to audiences in the UK, but also have a great impact" among young Chinese people, according to Li Ruru, a professor of Chinese theater studies at the University of Leeds, who helped organize Zou's visit.
By comparing the literary greats, "we're raising awareness among UK scholars and readers, so that they look more carefully at what is out there in terms of Chinese classics", adds Tian Yuan Tan with the University of London's School of Oriental and African Studies, who coauthored the book 1616: Shakespeare and Tang Xianzu's China.
Adam Strickson, a fellow in theater and writing at the University of Leeds, who studied the works of Tang and Shakespeare, says both "shared a love for mixing low life or the bawdy with the sense of a tortuous moral journey of self-discovery".
They also use dense and layered poetry to go beyond the surface, he says, while the metaphor of the dream as a journey of confusion and enlightenment is central.
"I have the sense both were involved in a religious quest for meaning, and that this revolves around an exploration of loss, grief and reconciliation in the family".
The difference, he adds, is that the Bard's work represents people of all backgrounds and classes, whereas Tang's works seem to come from a more aristocratic and esoteric background.
wangmingjie@mail.chinadailyuk.com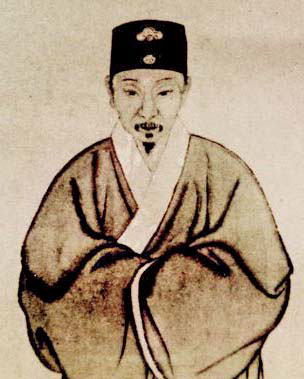 Tang Xianzu
(1550-1616)
A playwright and litterateur of the Ming Dynasty (1368-1644), he was born in Linchuan, which is today in Jiangxi province. He served as an official in Jiangsu, Zhejiang and Guangdong provinces. His major plays are collectively called Four Dreams, which includes The Peony Pavilion, The Purple Hairpin, The Handan Dream and A Dream Under the Southern Bough.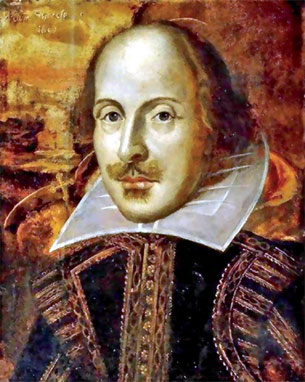 William Shakespeare
(1564-1616)
The English poet and playwright is widely regarded as the greatest writer in the English language and the world's preeminent dramatist. He was born and raised in Stratford-upon-Avon. His works, including collaborations, consist of about 38 plays and 154 sonnets. His most famous works include Romeo and Juliet, Twelfth Night, Hamlet, Othello, King Lear, Macbeth, A Midsummer Night's Dream and The Winter's Tale.
A comparison of Shakespeare and Tang Xianzu from various scholars
"They were both great playwrights; they extracted material from others' works and challenged conventions in drama."
Zhao Jingshen (1902-1985), a Chinese novelist
"Neither had the freedom to make up stories to reveal the nature of reality. Instead, they chose to borrow ancient legend to criticize the reality."
Xu Shuofang (1923-2007), a scholar of Chinese classics
"They lived in an age when England and China were both experiencing a boom in theatrical culture."
Tian Yuan Tan, with the University of London's School of Oriental and African Studies
Highlights
April 8-11
Cultural Festival and International Conference on Tang Xianzu and Shakespeare in Suichang, Zhejiang province
April 20
Professor Martin Butler will give a talk on China on the culture of Shakespeare's England at Leeds University
April 22
Dr. Catherine Swatek will discuss "Peony Pavilion" at Rhodes College, Memphis, USA
April 23
Shakespeare's birthday; 400th anniversary celebrations will take place at the Shakespeare Birthplace Trust in Stratford-upon-Avon
April 23
Shakespeare's Schoolroom and Guildhall will officially open its doors in Stratford-upon-Avon
July 27
Leeds Intercultural Theatre Festival will open at Leeds University and the play A Midsummer Night's Dream Under the Southern Bough will be performed
Throughout August
An exhibition about Tang Xianzu will be on display at the Shakespeare Birthplace Trust
Sept 24-26
A Tang Xianzu-Shakespeare Festival and conference will be held in Fuzhou, Jiangxi province
(China Daily European Weekly 04/08/2016 page1)
Today's Top News
Editor's picks
Most Viewed