Ukraine is fully responsible for tragedy of the Malaysian Airlines Flight MH17, Russian Defense Minister Sergei Shoigu said Wednesday.
Russia is demanding to know why international investigators have yet to publish the black box data from a Malaysian airliner that was shot down over eastern Ukraine in July.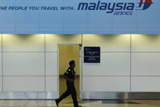 Malaysia Airlines said that all European flights operated by the company would be taking alternative routes avoiding the usual route.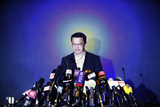 Malaysian Transport Minister Liow Tiong Lai said here Saturday that the flight path of the crashed MH17 was set out by the international aviation authorities, approved by Eurocontrol, and used by other airlines.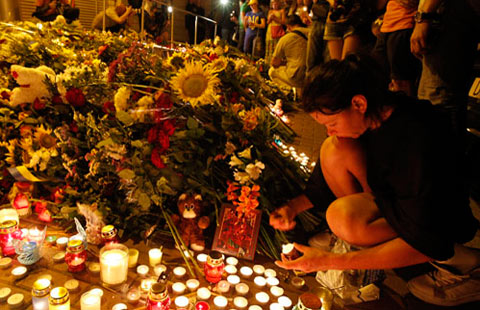 The Malaysian airliner flight MH-17 was brought down over eastern Ukraine on Thursday, killing all 295 people aboard.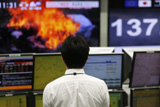 A leading UK security expert has said the crash of Malaysia Airlines Flight 17 over eastern Ukraine has brought greater international significance to the simmering dispute in the former Soviet republic.
 World's mysterious airplane crashes 

 Time

Airline company and flight 

  Airplane Type

 Crash site 

Victims  

Sept 1, 1983 

Korean Air Lines Flight 007

Boeing 747-230B 

West of Sakhalin Island in the Sea of Japan 

All 269 aboard dead 

Aug 12, 1985 

Japan Airlines Flight 123 

Boeing 747SR

Mount Takamagahara in Ueno, Gunma prefecture 

520 dead and 4 survived 

July 3, 1988 

Airbus A300 

Iran's waters in the Persian Gulf 

All 290 on board dead 

Dec 19, 1997 

SilkAir Flight 185 

 Boeing 737-36N

Musi River in southern Sumatra, Indonesia 

 All 104 on board dead

Oct 31, 1999 

Boeing 767

The Atlantic south of Massachusetts 

All 217 on board dead

June 1, 2009 

Air France Flight 447 

Airbus A330 

The Atlantic Ocean 

All 228 on board killed

March 8, 2014 

Malaysia Airlines Flight MH370 

Boeing 777-200

South Indian Ocean 

 All 239 on board missing