Multiple measures required to counter US sanctions against Chinese businesses
Updated: 2016-03-10 07:50
(China Daily)
Comments
Print
Mail
Large
Medium
Small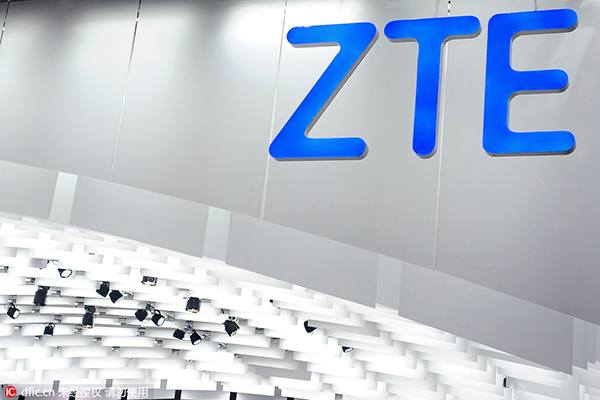 A ZTE stand at Mobile World Congress in Barcelona, Feb 24, 2016. [Photo/IC]
CHINA HAS expressed its strong dissatisfaction and resolute opposition to the US sanctions on ZTE Corp, one of its largest telecommunications equipment makers. The US Commerce Department on Monday banned US suppliers from selling components to ZTE, claiming the company "illicitly exported" controlled items to Iran in contravention of US law. Global Times on Wednesday said China needs to better protect the legal interests of its enterprises:
To the Chinese government, the fresh sanctions on ZTE due to its "violations of US law" are unilateral and bad for the China-US relationship in the long run. It is foreseeable that more Chinese enterprises will become the subject of US trade restrictions.
On their part, Chinese companies should try their best to avoid breaching local laws should they aim to expand in the US market. On the other hand, simply catering to all local regulations and legal enforcement (sometimes selective and prejudiced) may indirectly indulge the US hegemony, overstating the international effects of US domestic laws.
To hit back at the unilateral sanctions, therefore, the Chinese government should restrict US companies in the same way, if they prove to have violated relevant Chinese laws while operating in China. In fact, such moves have often been witnessed in the past.
Political communication is also needed to keep the China-US ties on the right track. That both sides managed to reach a consensus on cyberspace security before Chinese President Xi Jinping visited the US in September, not only dissuaded the US from imposing sanctions on certain Chinese enterprises regarding cybersecurity issues, but also contributed to Xi's fruitful trip.
As for the Chinese enterprises aiming to enter the US market, they have to give voice to their concerns about the US' unfair trade restrictions and make their viewpoint heard, instead of remaining silent.
Of course, both countries can resort to bilateral dialogue mechanisms, such as the China-US Strategic and Economic Dialogue, to discuss the issues.