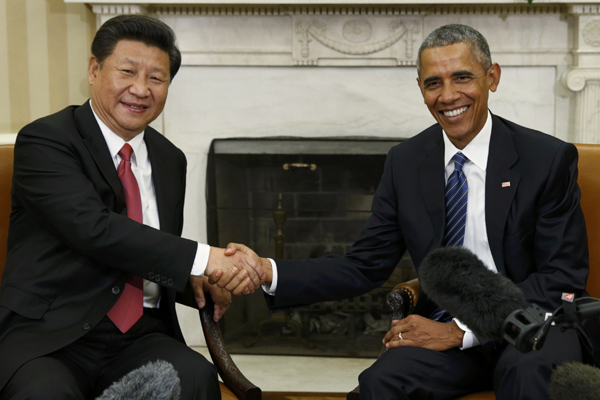 US President Barack Obama (R) welcomes Chinese President Xi Jinping in the Oval Office of the White House in Washington September 25, 2015. [Photo/Agency]
20 minutes later than the scheduled time Chinese president Xi Jinping and US President Barack Obama hold a joint press conference at the White House. Obama spoke first and said he welcomes the rise of the peace, stable and responsible country and will sustain cooperation with China.
Obama talked about the productive meeting, particular works at cyber progress, climate change
commitments, military issues, international security and human rights and people to people exchanges.
Xi said the talks with Obama yesterday and today is constructive and productive and have reached extensive consensus.