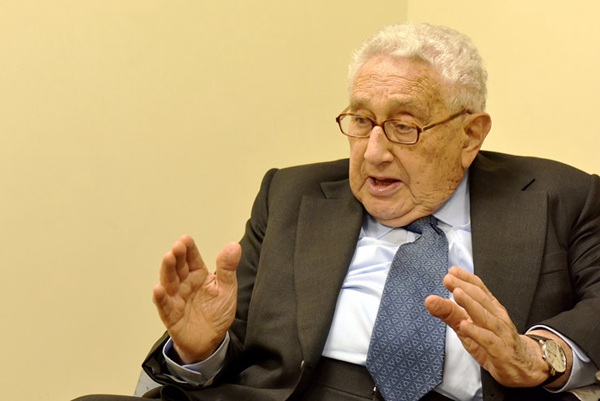 Henry Kissinger [Photo/People's Daily Online]
China and US should work in cooperation to deal with a series of global issues, former US Secretary of State Henry Kissinger said in an interview ahead of President Xi Jinping's upcoming visit to the US.
Calling Xi a man of great determination, Dr Kissinger looked forward to a consensus reached by both China and US that the two countries need to work in cooperation and apply this conclusion to a number of concrete issues during Xi's visit.
As a man who opened the great Sino-US relation and witnessed more than 40 years of development between the two countries, the former US top diplomat spoke highly of the economic achievement China has made and saw many common opportunities for bilateral ties.
"If we don't work together, many of them can't be reached. Some of the problems cannot be solved alone by either China or the US, like climate, environment, proliferation, weapons of massive destruction, or cyber. These are all the things we need to deal with together." Kissinger said.