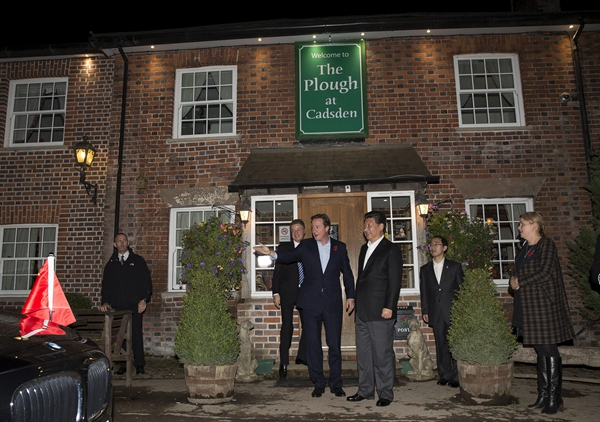 Britain's Prime Minister David Cameron and China's President Xi Jinping (centre R) leave The Plough at Cadsden pub in Cadsden, Princess Risborough, near Chequers, England, October 22, 2015. [Photo/Agencies]
The Plough at Cadsden is actually one of the oldest pubs in the Chilterns, Princess Risborough, and can be dated back to the 16th century. David Cameron and his wife Samantha are frequent visitors to it as it is near Chequers, England, the country residence of British Prime Minister.
At the pub, Cameron recommended the British favorite - Green King IPA ale – to President Xi Jining with fish and chips. "To your health," he raised a toast to Xi and Xi called the pub food "very good".