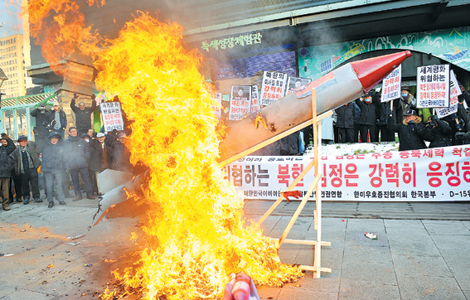 Japanese authorities were shocked on Wednesday by the Democratic People's Republic of Korea's satellite launch, despite the fact that there was no damage and no debris fell on Japan.
Timeline
The Democratic People's Republic of Korea launches a rocket, Dec 12. DPRK said on Dec 1 that it is planning to launch the second version of Kwangmyongsong-3 from the Sohae Space Center in Cholsan County, North Phyongan Province, by the Unha-3 carrier rocket between Dec 10 and Dec 22 after a failed attempt in April.
Background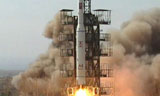 Satellite: Kwangmyongsong-3Launch vehicle: Unha-3 rocketLaunch time: Dec 12Launch site: the Sohae Space Center in Cholsan County, North Phyongan Province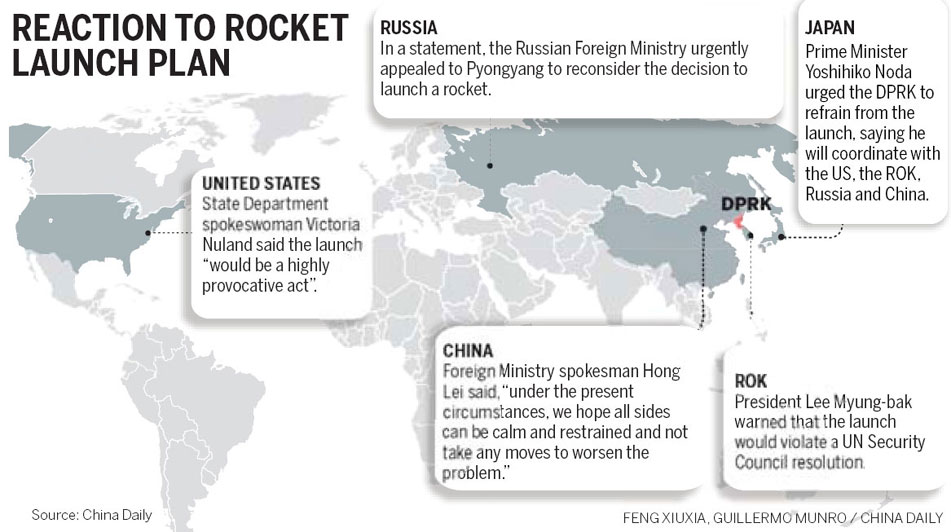 Wang Fan:

Pyongyang is trying to affect the ROK election with the launch, hoping it will lead to leaders in Seoul taking softer stance on the DPRK, Wang Fan,a professor at China Foreign Affairs University said.

Narushige Michishita:

"If Pyongyang does get a satellite into orbit, that means it could deliver an object anywhere on the globe, and that has intercontinental implications."said Narushige Michishita, an expert with Japan's National Graduate Institute for Policy Studies.

Wang Junsheng:

The expert on Asian studies at the Chinese Academy of Social Sciences said Pyongyang's action was more likely a result of domestic political requirements and would worsen its ties with Washington and the situation on the Korean Peninsula.

Huang Youfu:

Pyongyang's action will harm DPRK-US ties, which were just getting better, said Huang Youfu, director of the Institute of Korean Studies at Minzu University of China. "It would lead to a new round of sanctions against the country and Pyongyang may be isolated again," said Huang.

Yu Shaohua:

The director of the Department for Asia-Pacific Security and Cooperation Studies of the China Institute of International Studies said Pyongyang's invitation to so many foreign experts and media and an early announcement of the launch plan shows that it "cares about the reaction of the international community very much."

James Oberg:

The NBC News space consultant and one of the world's leading interpreters of space exploration said, "I believe this is not a military shot".