Brown University names 2012 as 'Year of China'
Updated: 2011-12-08 17:31
| | | | | | | | | | | |
| --- | --- | --- | --- | --- | --- | --- | --- | --- | --- | --- |
|   | | Comments() | | Print | | Mail | | Large Medium  Small | 分享按钮 | 0 |
Editor's note:
Established in 1764, Brown University is the seventh oldest university in America and member of the prestigious Ivy League (along with Harvard, Yale, Princeton, Cornell, Columbia, Dartmouth, and University of Pennsylvania). Renowned for its "Open Curriculum," Brown's academic platform is becoming increasingly globe today and China has become its strategic focus.
During the 2011-2012 academic year Brown initiated the "Year of China" program consisting of large public lectures, academic conferences, exhibitions as well as scholar and student exchanges with mainland universities. This large scale exploration and focus on China is unparalleled in Ivy League history. Brown has invited many well-known Chinese figures including the Chief Economist of the World Bank, Dr. Justin Lin, and artist Cai Guo-Qiang to Brown's campus. Such visits allow students at Brown to have more in depth conversation with these guests to enhance their understanding of mainland China. At the same time Brown is leveraging its unique focus in inter-disciplinary studies and research to encourage its students to explore China's past and present economy, science, history, art and culture.
Recently, we had the opportunity to speak with Director of Brown's Year of China and Professor of Physics, Prof. Chung-I Tan. During the interview, Prof. Tan went into more detail about the program, planning and focus of the Year of China.
Q: When it comes to understanding Brown University, the majority of the Chinese parents and students only know Brown as one of the prestigious Ivy League colleges with a long standing history. Would you like to highlight some of the unique characteristics and philosophy of a Brown Education?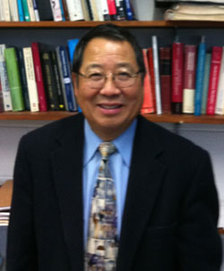 Director of Brown's Year of China and Professor of Physics Chung-I Tan 
In 1850, Brown's President Francis Wayland articulated the underpinnings of a Brown University education. He believed that the education of undergraduates should focus on cultivating ways of thinking as well as acquiring knowledge, and that students should take responsibility for the shape and direction of their own educations. The intention of Brown's unique open curriculum, solidified more than forty years ago, is to give students the freedom to design a course of study that allows them to develop their inherent strengths and explore their interests and passions.
Brown's faculty are nationally and internationally known for their research, but they are also deeply committed to teaching, and they value being part of a learning community that involves undergraduates as full partners. Brown affords students the opportunity to work alongside of faculty who are performing cutting-edge research. Students may get involved in Brown's abundant and diverse research efforts as early as their freshman year. Brown students are encouraged to experiment with new approaches, to cross boundaries, and to explore new areas of study. Perhaps the greatest benefit of the open curriculum is the way it promotes dialogue and engagement with many kinds of teachers on campus.
Q: Would you like to introduce the "Year of China" program currently underway on Brown's campus, which is unprecedented in Ivy League?
* How was it initiated and planned? 
In 2006, Brown launched an internationalization initiative, spearheaded by President Ruth J. Simmons. The process has highlighted the global work that Brown is already engaged in, and helped the University expand into areas such as advancing a global curriculum, addressing global challenges and advancing human knowledge across global academic, political, and social spheres. The Office of International Affairs facilitates this work, articulating and implementing Brown's strategy for global engagement, and leading efforts to raise the University's international stature and visibility.
The Year of China programming comes out of this internationalization initiative. The Year of China will expand the depth and breadth of understanding about Chinese society and culture for students and will bring international scholars to Providence. These collaborations will strengthen current relationships with colleagues in China and creates an opportunity to begin new ones.
Planning for the Year of China began in 2010. An Advisory Committee was created comprised of faculty, staff, and student leaders. These individuals have helped to create a diverse program that spans many disciplines and highlights the past, present, and future of Greater China.
* How are its major themes and its goals?
The slogan for Brown's Year of China is "Opening Doors, and Opening Minds." Overarching programmatic themes for the Year of China help to accomplish the goals of the initiative and allow for a broad investigation:
Creating, Discovering, Producing: The arts and sciences have flourished over China's long history, and these creations of culture define its present. Artists, filmmakers, writers and scholars will highlight dozens of programs devoted to illuminating the long trajectory of cultural production in China.
China in the World: China's exceptional recent growth has had far reaching impacts. Educational exchange has played a prominent role in China's development strategy and Brown itself has benefitted from these exchanges. China's place in the world is a result of exchanges and circuits in all domains of human activity; in the Year of China we will highlight the reciprocities and relational processes at work.
The Unfolding Future: Given its status as a world power, China's internal development is a matter of global significance. How China manages issues such as urbanization, environmental quality and economic equity will have crucial impacts on China's future standing as a world leader and global partner. The Year of China will explore these issues with significant support from the Watson Institute for International Studies.
* What formats are the "Year of China" activities take?
The Year of China explores the rich culture, economy, and politics of Greater China, investigating its past, examining its present, and contemplating its future. Throughout the 2011-2012 academic year Brown will host public lectures, cultural events, academic conferences, and exhibits in an integrated exploration of China. To date we've had large public lectures, film screenings, a contemporary art exhibit, and panel discussions, as well as smaller events which allow Brown students to have more in depth conversation with our guests such as Hollywood Producer Janet Yang '78, and the Chief Economist of the World Bank, Dr. Justin Lin.
* Could you detail some of the major events so far? 
Cai Guo-Qiang's exhibition "Move Along, Nothing to See Here"
Works by the internationally renowned artist helped to kick-off the Year of China. The exhibit "Move Along, Nothing to See Here" consisted of two 12 foot-long crocodiles cast in resin, realistically painted, and pierced with several thousand sharp objects - knives, forks, nail clippers, and the like - that were confiscated at airport-security checkpoints in New York. The sculpture elicits a two-fold sense of menace: the threat represented by these powerful and dangerous animals is compounded by the violence of the attack on them. Two gunpowder works complete the exhibition. Mr. Guo-Qiang came to give a talk at Brown and spoke to packed room about his artistic process.
Dr. Justin Lin, Chief Economist and Senior Vice President of the World Bank, visited and spoke about "Demystifying the Chinese Economy." During his visit Dr. Lin also spoke on a panel with other economists about "China's Economic Rise and the Global Economy" and met with students for small lunch session to answer questions about his current position, the sustainability of China's growth and whether China's experience could be a model for other emerging countries.
President Wei Yang of Zhejiang University, a Brown alumnus (Ph.D. Engineering) presented on Oct. 24, "Defect Evolution in Nanocrystals and Graphenes," as part of the Year of China lecture series and in collaboration with the Institute for Molecular and Nanoscale Innovation (IMNI). President Yang was part of a delegation that met with President Ruth Simmons, administrators from International Affairs, and the Warren Alpert Medical School; toured campus and explored additional exchanges and collaborations between Brown and Zhejiang.
Chancellor Yingxing Hong of Nanjing University recently visited Brown University with a university delegation. While on campus Chancellor Hong signed a general agreement to promote undergraduate, graduate and faculty exchanges with Brown University President Ruth J. Simmons. The agreement is the culmination of several years of building ties between the two universities. During his visit he also gave a presentation on the current state and future of Chinese economy.
Prof. Li Xiguang, Director, Tsinghua University International Center for Communication, gave a talk:"From American Dream to Chongqing Dream: the Making of Soft Power in China." This presentation used the Chongqing story to give a fresh angle to discuss the forces behind the recent socioeconomic change in China. The Chongqing story deepens the China model that a central governing model providing housing, security, good environment, good traffic, and longer life. Thirty years after Deng Xiaoping launched reform, Mr. Bo Xilai introduces a set of well-being index in Chongqing, seeking social equality and a reform benefiting all people.
Janet Yang is an established film producer in Hollywood who graduated from Brown in 1978. Ms.Yang is considered by many as America's cultural ambassador. As a film producer, Yang has worked with some of the most formidable directors and actors in the world. In the international arena, she has been a pioneer in introducing Asian culture to the West, and representing American cinema to China. Yang returned to her Alma Mater as part of the Year of China and spoke about her work bridging the cultural divide between China and the United States.
The Shanghai Theatre Academy visited Brown for two performances of Confucius' Disciples, a series of short plays about China's greatest educator, Confucius (551‐479 BC) and his three fictional teenage disciples. Modeled after the classic novel Journey to the West about Buddhist monk Xuan Zang (602‐664) and his three disciples, these plays are set during Confucius' historic travels trying to promote his philosophy and statecraft. While on campus the STA performers also led a workshop for Brown students that explored traditional Beijing Opera techniques. This visit was just one element of the developing partnership between Brown University and the Shanghai Theatre Academy. Faculty and student exchanges between the two institutions have helped to promote traditional Chinese culture and improve understanding of China and friendship between the countries.
Q: What are the response of Brown's staff, students and alumni to "Year of China" activities?
The Brown community has been excited about the robust line up for Year of China activities. For individuals with a background in China it's been rewarding to see the University focus on this important nation. The program has also helped to engage individuals less familiar with the region, and explore different facets of Chinese culture, heritage, and science.
Q: How long would "Year of China" be and what about its aftermath, any longer-term plan?
The program will run for one academic year, July 1, 20011 through June 30, 2012. Due to the explosive growth of the Internet, job opportunities for our students are progressively more global in scope. I hope Brown students will more fully appreciate the fact that the futures of America and China are inextricably intertwined, and one can no longer afford to lack insight into the exceptional world player that is China. It is an indispensable partner in addressing global challenges. While we appreciate its past glory and its future promise, China will help to mold our own future. We hope that our students will engage in visits and exchanges to China to increase Chinese awareness of Brown and its unique standing in American higher education.
Q: What are some of Brown's historical tie with mainland China? Prior to "Year of China", what are Brown's collaborations and exchanges with Chinese academic institutions?
Interestingly, Brown's connection to China began in late 19th century. The US Secretary of State, John Hay, who wrote the "Open Door Notes", was a graduate of Brown's Class of 1858. He in fact was the architect who sought to establish the US' diplomacy in China.
Currently, Brown boasts agreements and collaborations with several top institutions in Greater China including Chinese University of Hong Kong, Nanjing University, National Cheng Kung University College of Medicine, Peking University, Zhejiang University, Tsinghua University.
Q: Currently what are the major academic areas relating to China that Brown's scholars and students study and conduct researches on campus? In term of exploring the subject of China, what are the academic departments that Brown has unique strong strengths on and can serve immediate connecting points to mainland's counter parties? What area of academic collaborations and culture exchanges (history? Art? Philosophy? Science? Economics? Education? Architecture?) that Brown would like to further explore on the ground of mainland China in the setting of "Year of China"?
Interest in China spreads over almost all academic disciplines. Principle areas of collaborations include Economics, Population and Urban Studies, Philosophy and Religious Studies, History of Chinese Art, Modern and Contemporary History, Theater Art and Performance, Education, Computer Science, Applied Mathematics, Engineering, Physics, Chemistry, Medical Sciences. In particular, robust collaboration is being fostered in the area of nano-science. This later effort is being carried out through the Institute of Molecular and Nano Innovation, (IMNI).
Q: How is the Chinese student pool like at Brown?Is it growing? What is your general impression to these students? What did they add to the Brown community?Would you like to share with the prospective Brown applicants from mainland China some of your personal advices on the journey of application to Brown, one of the prestigious universities in the world?
Chinese students currently at Brown, like typical Brown students, are fully engaged in Brown's educational experience. The number has been growing steadily. Their presence has contributed to and greatly enhanced Brown's Internationalization effort. There is a combination of characteristics that make Brown distinctive in the eyes of students and professors: I would say the first is openness, this starts with the undergraduate curriculum, which has few requirements and which encourages exploration of subjects that students decide they want to study. This liberal structure for academic life is intended to offer students responsibility for charting their own academic lives, and we have the hope that this will become in later life, a foundation for initiative, and an appetite for testing new ways of thinking and doing. Because this approach to education animates students, it has become an established framework for the ways that professors work with students and with the research they pursue. All students at both undergraduate and graduate levels benefit from this. Students visiting Brown classrooms from other places often take away the sense that the energy that enlivens learning on our campus makes our classes special. Brown students arrive with a wide range of interests and have in their prior lives set the roots of a dedication to learning and exploration. Many colleges have talented students; what might distinguish Brown is my sense that here the sharing and blending of talents takes precedence over beating out competitors, that is, we aim for the best but not at the expense of others. For some reason, which is hard to define, this combination of factors has made Brown tops on the happiness scale of a widely respected survey of American college experiences, the Princeton Review. That certainly is a factor in the popularity of Brown as a choice for students at both graduate and undergraduate levels.
Q: We know you're a reputed physicist, would you briefly describe your research area. Personally do you have any plan of collaboration with scholars from Chinese universities and institutions in your research field?
My field of research is theoretical elementary particle physics, which deals with the fundamental understanding of the origin of forces and particles. This is the realm where quantum principle and relativity both play a pivotal role. My research has focused on non-perturbative consequences of Quantum Chromodynamics (QCD), which serves as the basis in understanding the origin of the force responsible for the very existence of elementary particles such as proton, neutron, pion, etc. My recent research deals with the novel notion of "Gauge/String Duality", the use of String Theory in exploring features of physics at the energy range covered by the Large Hadron Collider (LHC) at Geneva, Switzerland. After the Year of China is over, I'll be interested in visiting various High Energy Physics institutes in China, e.g., Institute of High Energy Physics, Kavli Institute for Theoretical Physics China at the Chinese Academy of Sciences, etc.
Q. Do you have any personal favorite in traditional Chinese culture? (tea, art, music, food, etc.)
I am interested in everything Chinese, art, music, etc. Of course, being Chinese, I cannot deny food being number one choice, if you consider food culture.
                               Jiang Xiaohang and Huang Ying for chinadaily.com.cn