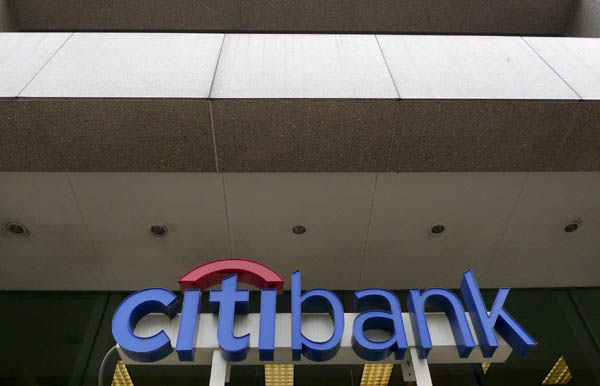 The Citibank logo is seen at branch in Washington April 18, 2011. [Photo/Agencies]
HONG KONG - Citigroup Inc. says hackers stole the account information in a recent data breach of more than 360,000 US credit card customers, much higher than initially thought.
Citi said last week that about 1 percent of its credit card customers had account information hacked online. But the actual number of customers affected was thought to be about 200,000. That's because Citi's annual report last year said the company had roughly 21 million credit card customers.
The bank said late Wednesday that it discovered that hackers accessed the data on May 10.
The hackers accessed account numbers and contact information, including e-mail addresses, but not social security numbers, dates of birth, card expiration dates or card security codes.