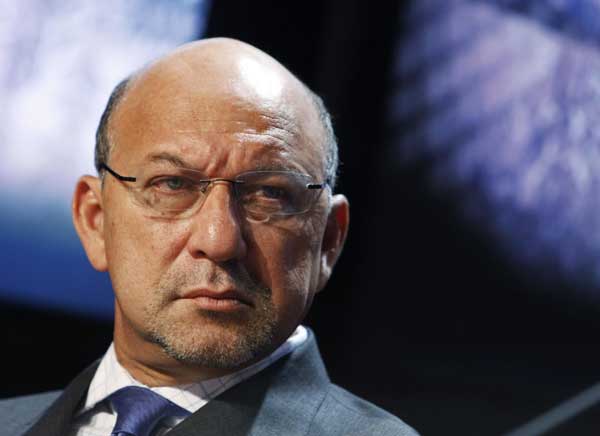 South Africa's Finance Minister Trevor Manuel attends a session at the World Economic Forum (WEF) in Davos, in this January 28, 2009 file picture. [Photo/Agencies]
LISBON - South Africa is set formally to nominate former Finance Minister Trevor Manuel for Managing Director of the International Monetary Fund on Friday, magazine Emerging Markets reported.
The magazine cited a "senior and well-placed" source in Pretoria as saying Manuel had won the backing of South Africa President Jacob Zuma and his candidacy would be officially announced on Friday -- the last day for nominations.
Zuma spokesman Zizi Kodwa told Reuters he wasn't aware of any imminent announcement. "It's just a rumour."