MOSCOW - A lawyer for imprisoned Russian oil tycoon Mikhail Khodorkovsky says he is planning to file for parole.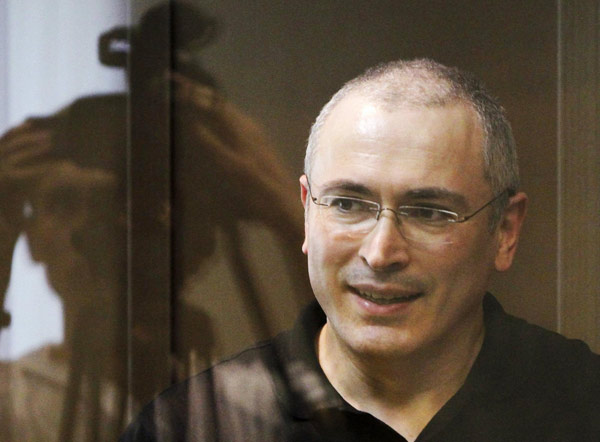 Jailed Russian ex-tycoon Mikhail Khodorkovsky stands in the defendants' box during a court session in Moscow May 24, 2011. [Photo/Agencies]
A Moscow appeals court last week upheld the second conviction of Khodorkovsky, once Russia's richest man, keeping him behind bars until 2016 on politically tainted charges of stealing oil from his own company.
He is eligible for early release since he has served half of his 13-year sentence on other, similar charges.
His lawyer Vadim Klyuvgant said Monday they would apply for parole but refused to say when.
Khodorkovsky was seen as a political threat to Vladimir Putin, who was president in 2003 when Khodorkovsky was arrested and remains Russia's most powerful leader now that he is prime minister.
It would be Khodorkovsky's second parole motion. His first, in 2008, was rejected over minor prison infringements he denied.