PHNOM PENH, Cambodia - Fresh fighting has broken out at Cambodia's border with Thailand after two days of skirmishes that killed at least 10 soldiers and forced the evacuation of thousands of civilians.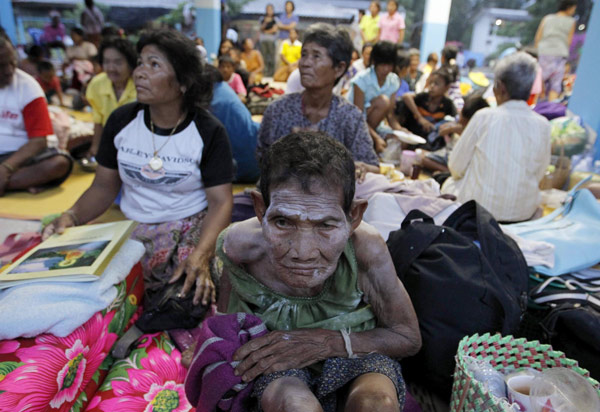 Thai villagers take shelter at a makeshift refugee camp set up in a school in Surin province about 30 km (19 miles) from the Thai-Cambodia border April 23, 2011. [Photo/Agencies]
Col. Suos Sothea, a front-line Cambodian commander, confirmed witness accounts that an artillery battle began shortly before 10 am Sunday. In Bangkok, Thai army spokesman Col. Sansern Kaewkamnerd reported the same information.
The fighting that began Friday is the first reported border clash since February, when eight soldiers and civilians were killed near Cambodia's Preah Vihear temple. The new clashes took place about 100 miles (160 kilometers) west of there.
The dispute is over a small amount of border territory claimed by both countries.