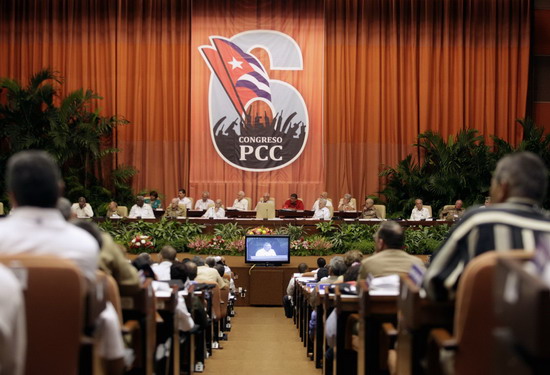 Delegates attend Cuban President Raul Castro's address inaugurating the Sixth Congress of the Cuban Communist Party in Havana April 16, 2011. [Photo/Agencies] 
HAVANA - Cuba's Communist Party approved landmark economic reforms on Monday and voted for new leaders in a key party congress to chart Cuba's future, media reported.
The Caribbean island's highest political body selected new First and Second Secretaries, its Central Committee and powerful Political Bureau, but the results would not be disclosed until Tuesday's closing session, Cuban television said.
The congress' approval had been widely expected because some of the reforms, such as allowing more self-employment and leasing of state land to private farmers, are already in place.
The reforms include slashing more than a million government jobs over the next few years, cutting subsidies, encouraging more private initiative, giving more autonomy to state companies, encouraging more foreign investment and reducing state spending.
Under President Raul Castro's plan, which included more than 300 reforms, one of the trademark features of the paternalistic socialist system, the universal monthly food ration, will be gradually phased out for those who do not need it.
Castro said on Saturday the ration given all Cubans since 1963 had become an "unsupportable burden" for the cash-short government trying to rationalize its finances.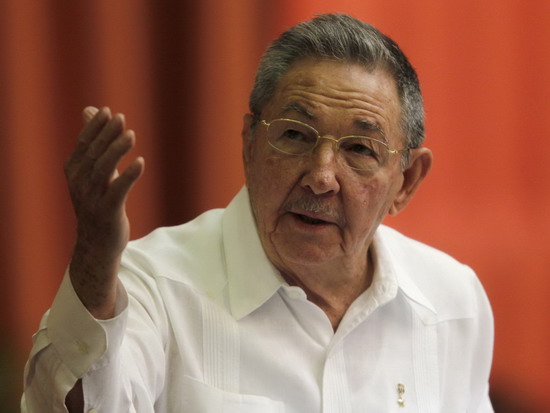 Cuba's president Raul Castro addresses the audience during the inauguration of the Sixth Congress of Cuban Communist Party in Havana April 16, 2011. [Photo/Agencies] 
Cuba spends heavily on food imports, but hopes to increase food production by decentralizing agriculture and increasing the role of private farmers.
The reforms also include a widely hoped-for call for allowing Cubans to buy and sell homes for the first time in many years, although it remains to be seen whether restrictive regulations will accompany the change.
There is home ownership in Cuba, but at present houses can only be swapped, not sold, although under-the-table payments often are involved.
While President Castro wants to ease the state's grip on the economy, the reforms will not make it disappear. They call for a planned economy and keeping the country's principal means of production in state hands.
In the party leadership vote, President Castro was expected to replace older brother Fidel Castro as First Secretary, but the other posts will be closely watched for up-and-coming new party bosses to replace aging leaders.
The leadership issue has overshadowed the reforms since Raul Castro said in a speech on Saturday the government was considering limiting future leaders, including himself, to two five-year terms.