LISBON -- Portuguese authorities have put in place heavy security ahead of the NATO summit to prevent any outbreak of violence.

As leaders from NATO's 28 member states are meeting on Nov 11-12 in Lisbon, Portuguese authorities have decided to beef up security in order to avoid a repeat of the violent riots that broke out at last year's summit in Strasbourg, France.

The country's borders have been patrolled by police and helicopters since the beginning of the week in an attempt to turn back extremist demonstrators and troublemakers.

Around 7,000 security officers will be deployed between the venue and the city center, where several anti-Nato demonstrations are expected to take place.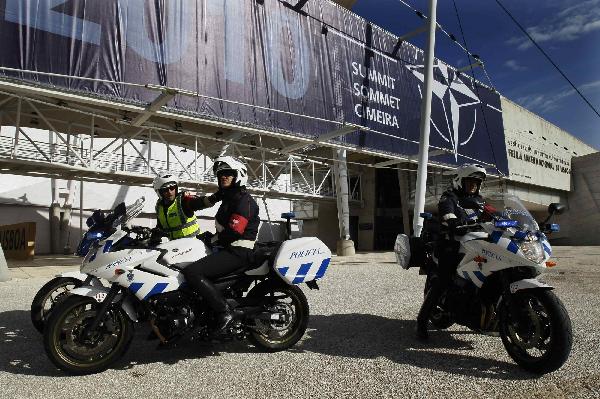 Police officers wait on their motorbikes at the VIP entrance of the venue for the NATO Summit in Lisbon November 18, 2010. Leaders of NATO member states meet in Lisbon for a two-day summit on Nov 19-20, including sideline summits with Afghanistan and Russia.[Photo/Agencies]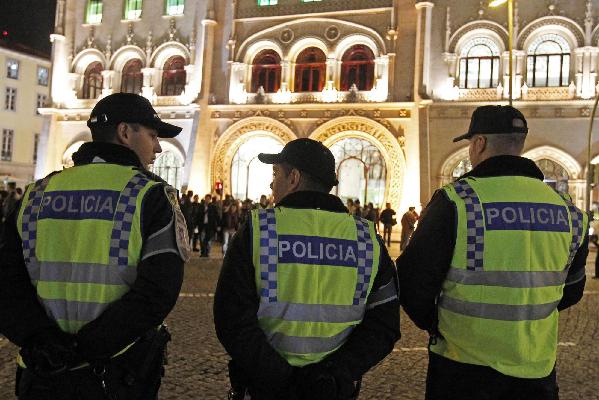 Policemen stand guard in front of demonstrators during a protest against the NATO summit in Lisbon November 18, 2010. Leaders of NATO member states meet in the Portuguese capital Lisbon for a two-day summit on Nov. 19-20, including a sideline summit with Russia.[Photo/Agencies]