BERLIN -- Voters in the two western German states of Hesse and Lower Saxony turned away from Chancellor Angela Merkel's Christian Democrats (CDU) in key state elections on Sunday.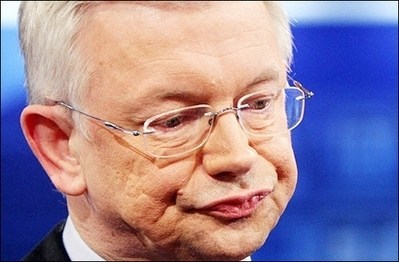 Hessen State Premier Roland Koch looks on after exit polls of the parliamentary state elections in Hesse, in Wiesbaden, western Germany. [Agencies]
According to German news agency DPA, the CDU suffered the more serious setback in Hesse, with the final outcome remaining unclear hours after the polls closed at 18:00 pm. (1700GMT).
In neighboring Lower Saxony, the CDU also saw a decline in support, although by a lower margin, and is to continue in government with its liberal coalition partner, the FDP.
However, the result was ambiguous for Germany's other main party, the Social Democrats (SPD), whose support surged in Hesse but fell to its lowest level ever in Lower Saxony.
In Hesse, the Social Democrats (SPD) secured around 37 percent of the vote, one percentage point ahead of the CDU, but were short of a coalition majority with their preferred partner, the Greens, on 8 percent.
A clear winner was the Left Party, which secured 7 percent in Lower Saxony, entering the parliament there for the first time, while in Hesse it was close to clearing the 5-percent hurdle required to be allocated seats.
Some 10.5 million were eligible to vote in the two elections. Turnout was put at around 65 percent in Hesse and a low 58 percent in Lower Saxony.
The next state elections are scheduled for Feb. 24 in the city-state of Hamburg, where the ruling CDU is currently leading in the polls. The next federal elections will take place by September 2009.