ABUJA - Nigerian schoolchildren who received laptops from a US aid organization have used them to explore pornographic sites on the Internet, the official News Agency of Nigeria (NAN) reported Thursday.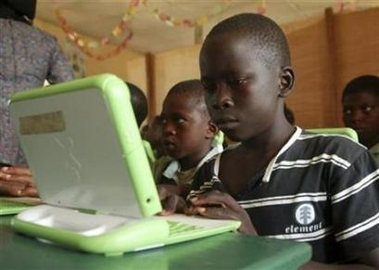 Nigerian pupils work on computers at the LEA primary school in Abuja in this May 30, 2007 file photo. [Reuters]


NAN said its reporter had seen pornographic images stored on several of the children's laptops.

"Efforts to promote learning with laptops in a primary school in Abuja have gone awry as the pupils freely browse adult sites with explicit sexual materials," NAN said.

A representative of the One Laptop Per Child aid group was quoted as saying that the computers, part of a pilot scheme, would now be fitted with filters.