SEOUL, South Korea - South Korea expressed optimism Wednesday about resolving a financial dispute that has long stymied progress on North Korea's nuclear disarmament, a day after Pyongyang said steps were being taken to address the row.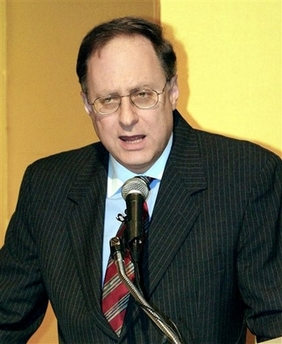 US Ambassador to South Korea Alexander Vershbow delivers a speech during a security forum in Seoul, South Korea, Tuesday, May 15, 2007. [AP]


The North has refused to start implementing a February agreement to shut down its nuclear reactor - missing a deadline a month ago - until it gets funds from a bank in Macau that were frozen after the US blacklisted the bank in 2005.
The banking dispute "will be resolved in the near future," Foreign Minister Song Min-soon told a press briefing. Song did not give a specific timeframe for a resolution, but said it would not take months.
The North's Foreign Ministry said Tuesday it wanted to be able to "freely transfer funds."
"For this, works are under way so that funds at Macau's Banco Delta Asia can be transferred to our bank accounts at a third country," the ministry said in a statement carried by the official Korean Central News Agency.
The transfer has been held up because other banks have been reluctant to touch the $25 million in accounts that were freed with Washington's blessing. The US has said the funds were tied to alleged money laundering and counterfeiting by North Korea.
Authorities say the North could withdraw the money in cash, but it apparently wants to get it through a bank wire transfer to prove the funds are now clean.
North Korea made the money's release its main condition for halting its nuclear program, boycotting international arms negotiations for more than a year, during which it tested a nuclear weapon in October.
On Tuesday, the North rebutted allegations it said were made in US media that it had been using the funds dispute as a delaying tactic and repeated its commitment to the disarmament deal.
"Once the fund transfer is realized, we are willing to immediately take steps to shut down our nuclear facility as agreed," the ministry said, adding it would invite UN nuclear inspectors and discuss the matter with the US.