Venezuela to seize foreign oil projects
(Agencies)
Updated: 2007-02-27 08:30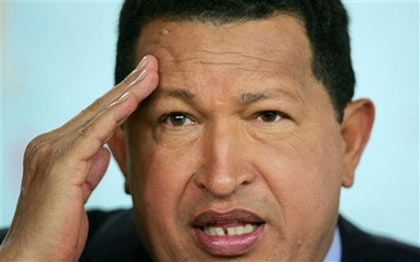 Venezuela's President Hugo Chavez speaks during a news conference at Miraflores presidential palace in Caracas, Feb. 24, 2007. [AP]


Caracas - Venezuela President Hugo Chavez ordered by decree on Monday the takeover of oil projects operated by foreign oil companies in Venezuela's Orinoco River region.

Chavez previously announced the government's intention to take a majority stake by May 1 in the four heavy oil-upgrading projects run by British Petroleum PLC, Exxon Mobil Corp., Chevron Corp., ConocoPhillips Co., Total SA and Statoil ASA.

He said Monday that he has officially signed the decree to proceed with the nationalizations through which the state oil company will take at least a 60 percent stake.

Chavez has been given special powers by congress for 18 months to issue laws by decree in energy and other areas.
Most Commented/Read Stories in 48 Hours