LONDON - A long-awaited report into the death of Princess Diana in a Paris car crash due out Thursday is expected to refute theories of a plot by British intelligence targeting her, and confirm a French probe that said it was an accident.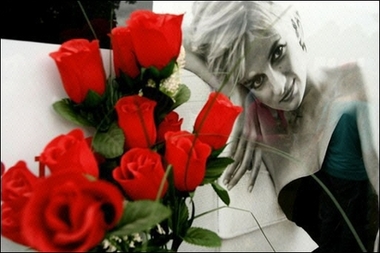 Well-wishers leave flowers and messages outside the gates of Kensington Palace in London, 31 August 2006, on the ninth anniversary of the death of Diana, Princess of Wales. Police will Thursday publish a long-awaited report into Princess Diana's death in a Paris car crash in 1997, expected to confirm it was a simple accident and not an elaborate conspiracy. [AFP]


The report by Lord John Stevens, the former commissioner of London's Metropolitan Police, has concluded that Diana died in a traffic accident after her driver lost control of the car, according to British newspaper reports on Thursday.

Fleeing paparazzi photographers, Diana, 36, her boyfriend Dodi Fayed, 42, and their chauffeur Henri Paul, 41, were killed in a car crash in a Paris underpass in the early hours of August 31, 1997.

Bodyguard Trevor Rees-Jones survived.

A two-year investigation in France blamed Paul for losing control of the black Mercedes because he was driving too fast while high on drink and prescription drugs.

According to The Times, Stevens and his team believe that had Diana, Fayed and Paul worn their seatbelts, as Rees-Jones did, they could have survived.

Princes William and Harry have been briefed on the conclusions of the probe into the death of their mother, British news media reported on Wednesday.

Stevens's report is expected to quash conspiracy theories that allege that Diana and Fayed were murdered by the British establishment to prevent Diana from marrying a Muslim, or because she was pregnant and planned to marry Fayed, a case long argued by Dodi's father, Mohammed Al-Fayed, the owner of Harrods.

Rosa Monckton, a close friend of Diana's, gave evidence to the Stevens inquiry saying that while the two were holidaying 10 days before the accident, Diana's period had started, thereby discounting the pregnancy theory, according to The Daily Telegraph.

Stevens is also expected to dismiss the role of a white Fiat Uno which struck the princess's car just before the crash, even though British police officers have failed to find the vehicle.

Diana's black Mercedes bore the marks of white paintwork.

The report will also discount the theory that a blinding white light was aimed at the driver in order to cause the crash, according to a BBC report earlier this week.

Whether Mohammed Al-Fayed accepts the reports conclusions, however, is questionable, as The Independent reported, citing an unidentified associate of his, that Al Fayed has scheduled a press conference soon after Stevens's.

"Mo's got dossiers and dossiers of evidence, and is going to start publicising them in all sorts of arenas," the associate was quoted as saying by The Independent.

Al Fayed also authorised an exclusive jeweller to release a video which it said showed Dodi picking up an engagement ring for Diana, just hours before both died in the car crash.

In a letter to AFP, which obtained a copy of the video, the jewellery company Repossi said it was making the images available after receiving authorisation from Mohammed Al-Fayed.

The washed-out, black-and-white video, which was timestamped August 30, 1997, showed a man resembling Dodi Fayed entering Repossi's upscale Place Vendome boutique in central Paris, which neighbours the Ritz Hotel owned by Mohammed Al-Fayed.

The man entered at 5:44 pm (1544 GMT), according to the timestamp, and stayed a total of seven minutes. During that time he can be seen examining items of jewellery pulled out of a case and placed on a table. At the end of his visit, he seems to pick something up off a table and then leaves.