WASHINGTON - Make no mistake about it, change is coming in President Bush's Iraq policy. After stubbornly pursuing a stay-the-course policy into a fourth year of war, Bush is being told it's time for a new direction - by everyone from US voters and a blue-ribbon panel to his own national security adviser and ousted defense secretary.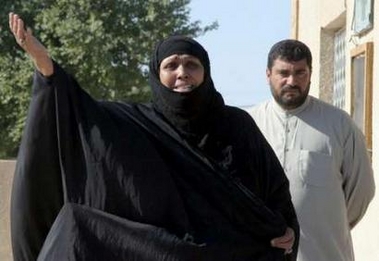 Residents grieve at the funeral of car bomb victims at Imam Ali shrine in Najaf, about 160 km (100 miles) south of Baghdad December 3, 2006. Car bombs tore through a fruit and vegetable market in a Shi'ite area of central Baghdad on Saturday, killing at least 51 people in another devastating attack fueling a vicious cycle of sectarian violence. [Reuters]


The big question is, how far is Bush willing to bend? And can he be persuaded to change a policy he's never seemed to doubt?

"I'm listening to the Iraqis, I'm going to listen to members of Congress, I want to listen to Baker-Hamilton," Bush told Fox News Channel about upcoming recommendations, including those due Wednesday from the prestigious Iraq Study Group headed by former Secretary of State James A. Baker III and former Rep. Lee Hamilton, D-Ind.

"My attitude is I ought to absorb and listen to everything that's being said because I'm not satisfied with the progress being made in Iraq," the president said Monday.

Bush faces some difficult choices.

He may have to finally back away from sweeping imperatives such as spreading democracy across the Middle East and his oft-stated assertion that the US won't stand down until Iraq can defend itself.

But Bush may do it gently, and he might not even acknowledge that a course change is under way.

"His default position may be to make changes while saying that he's not making changes," said Fred Greenstein, a political science professor at Princeton University.

"I just don't think he's got any room to just dig in and not do anything. That would be like jumping off a cliff," Greenstein said. "And Bush doesn't strike me as a guy who jumps off a lot of cliffs."

Bush had been gradually moving away from "stay the course," although variations on the theme still crop up, including as recently as last week during a news conference in Amman, Jordan, with Iraqi President Nouri al-Maliki. "So we'll be in Iraq until the job is complete," Bush said, adding that he wasn't looking for "some kind of graceful exit out of Iraq."

But many in Washington, Democrats and Republicans alike, were looking for just that - a graceful exit.



| | | |
| --- | --- | --- |
| 1 | 2 | |