Bush cites concern on Iran, Syria "threat"
(Reuters)
Updated: 2006-09-14 09:10
WASHINGTON - President George W. Bush discussed concerns about a "threat" posed by Syria and Iran as he met on Wednesday with a senior Israeli official, the White House said.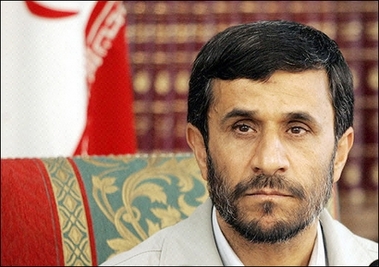 Iranian President Mahmoud Ahmadinejad, seen here on 05 September 2006. US President George W. Bush, striking a rare conciliatory note toward a state he has included in an "axis of evil," said that he was "interested in learning more" about Iran and its government. [AFP\File]
Bush joined a meeting that Israeli Foreign Minister Tzipi Livni was having with White House National Security Adviser Stephen Hadley.
"The president reiterated his strong support for the security of the state of Israel and sent warm personal regards to Prime Minister (Ehud) Olmert," said Frederick Jones, spokesman for the White House National Security Council.
"He discussed the threat posed by the Iranian and Syrian regimes," Jones added.
He said Bush also reiterated his goal of a two-state solution to the conflict between Israelis and the Palestinians.
Bush has accused both Iran and Syria of being sponsors of terrorist groups. Washington also accuses Iran of pursuing atom bombs and wants to see Tehran face sanctions. Iran insists its nuclear program is for peaceful purposes of generating electricity.