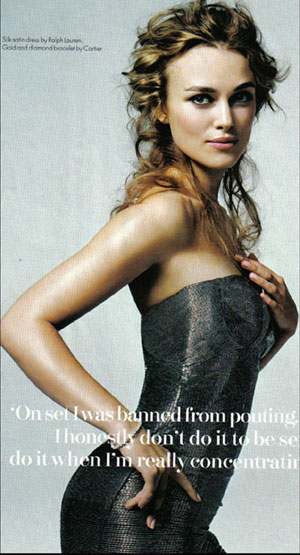 Keira Knightley posed naked for Vanity Fair with hairy legs, because she forgot to shave before stripping off, the World Entertainment News Network reported.
The actress admits she's lazy when it comes to grooming and overlooked the important act before posing with Scarlett Johansson for the glossy magazine, said the report.
"I thought, 'It's the cover of Vanity Fair, I'm 20, it's now or never.' I hadn't shaved my legs but everyone was all right with that," Knightley was quoted as saying.
Selected as the sexiest woman in the world in FHM's recent poll, the 20-year-old actress said she's not completely comfortable with her body.