JUE festival magic comes to Beijing and Shanghai
Updated: 2014-03-16 08:11
By Chen Nan(China Daily)
| | | | | | | | | |
| --- | --- | --- | --- | --- | --- | --- | --- | --- |
|   | | Print | | Mail | | Large Medium  Small | 分享按钮 | 0 |
When Archie Hamilton, director of Split Works, a music promotion agency based in Shanghai and Beijing, organized the day-long YUE Festival in 2007 - their first music and art outdoor festival in China, at Shanghai's Zhongshan Park - he realized one thing around 4 pm: He was paying about $100 for every man, woman and child attending.
At that moment, he realized a few other things: He must never risk so much of his own money on a festival again; he needed something that carries less risk; and he needed something that suited the Chinese landscape better.
"I grew up in Edinburgh and the Edinburgh Arts Festival attracted 5 million people to our little city every August," he says. "Edinburgh was awash with color and activity throughout that month - every corner, every street had crazy people doing crazy things. I imagined something similar in China."
His solution was to give birth to JUE, a three-week music and arts festival held in smaller venues in Beijing and Shanghai at the same time, covering events including art, film, performance, literature, community workshops and talks.
Beginning with its debut in 2009, the JUE festival - now in its sixth year - attracts more than 35,000 attendees to two cities every year. It is held from March 7 to March 23 and features more than 120 events, with more than 300 musicians and artists over the course of the three weeks.
Highlights of the events include the screening of Yangon Calling, a documentary about Burmese punk rock, a photography workshop with veteran photographer Thomas Rippe, and live shows by Paul Collins' Beat and Young Dreams.
"People really like the format. They can see lots of different things in a short time and the way that we promote it means that music fans can see some film screenings, poetry fans can check out some psych rock and so on. The cross pollination is extraordinary and the reaction is always amazing," Hamilton says.
Since moving here in 2005, Hamilton founded his company Split Works with his partner, Nathaniel Davis, who has been living in China for more than 15 years. As for the JUE festival, he regards it as a deep and broad way "to co-create something with the rest of China's creative communities".
"Naming festivals in China is always difficult, but JUE was one of the easier ones. The festival is an arts festival - music, art, cookery and lots more besides. You can lose all five senses in it. JUE means 'to sense', which seemed like an appropriate description," he adds.
Though the first couple of years were hard and lost money, things started to change in the third year and people started to realize that, by being part of the JUE festival, they can reach a wider audience and become a part of something much bigger.
"We always wanted the JUE to be a magical time to be in Shanghai and Beijing, with things exploding from every corner of these two great cities," Hamilton says.
Since it was born, the JUE festival has aimed at shows at small bars or theaters, where the experience of music with fans is much more intimate and direct. During the past 10 years, Hamilton and his partner Davis have built up two festivals, an agency to help brands connect with target markets through music, a website called China Music Radar, a booking agency and a creative conference.
Both of them agree that the fact that it is so tough to make money in China ensures that this will remain the case for a while yet, but there is a nascent industry emerging. They love being in China because of what an incredibly important time this is in the history of the world.
While bringing in international acts, they also helped build China's local music scene by showing Chinese talents at events like the JUE festival.
"Live shows are vital incubators of young bands, where they earn most of their money and where they build their fan bases," Hamilton says.
He was disappointed with the emergence of new bands over the past couple of years. But recently the scene in Beijing has given new hope since new bands have been given support by live house venues.
Bands such as Spice and Mabonona, from Hangzhou New Noise, a platform which showcases Hangzhou's local creative talents, will be included in this years' JUE festival.
"Festivals like JUE, which span a long period of time and cover a variety of events, enable us to display ourselves and communicate with others, both the audiences and artists," says Xiao Fen, the manager of Spice, who along with the band's front man formed Lost Manual, the Hangzhou-based indie music and art label.
"There is a whole generation of new musicians and artists in China waiting to be discovered. We need a platform."
chennan@chinadaily.com.cn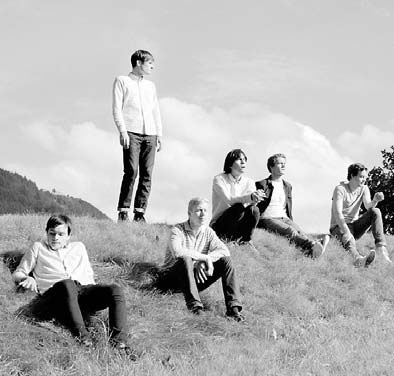 The Norwegian indie band Young Dreams is scheduled to perform in Beijing.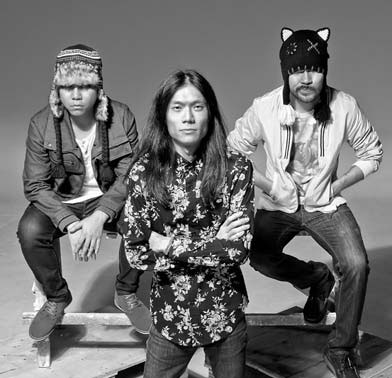 The Singaporean band Monster Cat will perform in Shanghai. Photos Provided to China Daily
(China Daily 03/16/2014 page9)