High tea the Chinese way
Updated: 2014-03-16 08:09
By Cecily Liu(China Daily)
| | | | | | | | | |
| --- | --- | --- | --- | --- | --- | --- | --- | --- |
|   | | Print | | Mail | | Large Medium  Small | 分享按钮 | 0 |
A European princess has fallen in love with Chinese tea and is to become an ambassador for a Yunnan company producing the popular beverage. Cecily Liu reports.
Princess Katarina of Yugoslavia has loved drinking tea since she was a little girl, but she says visiting China for the first time last year opened her eyes to the true beauty of Chinese tea-drinking culture.
"What's quite interesting and fascinating is how you have the tea ceremony in China," the 54-year-old princess says between sips of fresh mint tea and hot lemon water at a hotel in London.
In November, the Chinese tea company Yunnan Dianhong Group invited her to visit its factory and tea plantations and to attend a tea ceremony.
In the Chinese tea ceremony, tea is used to heat the cup then that tea and its sediment are poured out. This process has always fascinated Katarina and made her want to understand more about such a novel way of drinking tea.
Unlike the British method, in which tea brews inside a pot for a relatively long time, Katarina now drinks tea at home the Chinese way, and has asked her friends to try it.
Katarina is now keen to promote Chinese tea and its ceremony in England, accepting a role as an ambassador for the project.
"We need to have good Chinese tea shops (in England)," she says. "We also need good Chinese tea ceremonies."
Katarina was born in London in 1959, the daughter of Prince Tomislav of Yugoslavia and Princess Margarita of Baden. On both her parents' sides, she is distantly related to the British royal family.
Like many royals, Katarina has busied herself with charity activities, but she also runs her own etiquette class in an attempt to share the good manners she gained from her upbringing with members of the general public.
With her business partner, Grant Harrold, who was once a butler to the Prince of Wales and the Duchess of Cornwall, Katarina holds her classes over traditional afternoon tea and tells her students about how she learned the Chinese way of drinking tea.
Katarina says she has always loved drinking tea, but during her childhood there was no choice but the typical British way of adding milk and sugar to it.
But a few years ago, she presented an award to the founder of the UK China Culture Association, and through this event became friends with him.
The friend introduced Katarina to the world of Chinese tea, and it was at a tea-drinking ceremony at Kensington Palace in London that Katarina tasted Dianhong tea and met representatives from the Yunnan Dianhong Group.
Dianhong, founded in 1939 in Yunnan, produces more than 100 types of tea products, including black, pu'er, green and jasmine tea. The company has had a long connection with the United Kingdom, as its tea was presented as a national gift to Queen Elizabeth II in 1986.
Katarina says she did not know what to expect on her first visit to China, but once in Yunnan she was amazed by the hospitality of her hosts. "They just wanted to make sure you've absolutely got everything," she says.
Although she believes it is unfair to compare etiquette in Eastern and Western cultures, she says Chinese coming to the UK would benefit from etiquette training.
"If you go to an English household, you don't want to offend your host and hostess. Likewise, I had a few Chinese etiquette classes before I went out."
While at the Dianhong Group, Katarina watched tea pickers pluck tender leaves from the tea trees. She also saw the ancient Jinxiu tea tree, which is endemic to Yunnan, planted a sapling and plucked some tea leaves. She says she will never forget those experiences.
At the tea ceremony, Katarina gave a speech explaining that she became fond of Dianhong tea after she first tasted it at Kensington Palace.
"I was thinking at that time why it was so special," she said in her speech. "By coming here today, I know why. I found this place very special, the garden picturesque and the environment friendly. The tea making here is superior."
Keen to share her passion for Chinese tea with more British tea drinkers, she accepted the UK China Culture Association's invitation to become an ambassador for Chinese tea drinking.
Allowing people to see and experience tea culture is the best way to promote Chinese tea, she says. "They'll actually see how interesting and wonderful it is."
Katarina also likes visiting Chinese tea shops to look for green tea and white tea, which both she and her daughter Victoria like, and also for black tea, which she frequently serves to her visiting English guests.
Katarina has attended many Chinese community gatherings in Britain. In December, she presented an award to Chinese actress Fan Bingbing at the opening of the first China International Film Festival in London.
She says she felt warmly welcomed by the Chinese people, and admits this may be due to their fascination with royalty, which began with their interest in the British royals.
"The people I met in China were absolutely fascinated by the royal family. I was treated like a queen out there."
Contact the writer at cecily.liu@chinadaily.com.cn.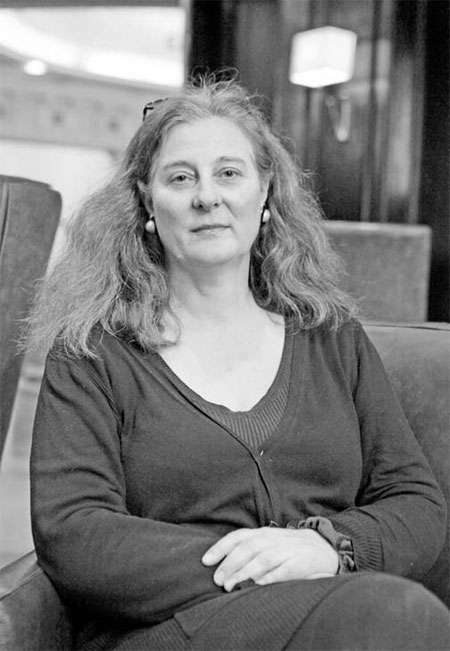 Princess Katarina says she is fascinated with the tea ceremony ritual in China. Provided to China Daily

(China Daily 03/16/2014 page4)