Success as much about hearts as soles
Updated: 2013-10-20 08:04
By Mark Graham(China Daily)
| | | | | | | | | |
| --- | --- | --- | --- | --- | --- | --- | --- | --- |
|   | | Print | | Mail | | Large Medium  Small | 分享按钮 | 0 |
Hard-working hedonist Diego Della Valle, who presides over the Italian luxury label Tod's, remains cognizant of his company's obligation to give back to the community. Mark Graham reports.
It would take tycoon Diego Della Valle quite some time to complete a detailed stock-take of the extravagant luxury items in his personal portfolio.
There is the Gulfstream private jet used for shuttling between continents, and for making city hops between Beijing, Shanghai and Tokyo when in this part of the world; the five personalized Ferrari sports cars; the five homes in different cities; the vineyard; the family-owned football club in Tuscany and the sleek motor boat once owned by none other than former US president John F. Kennedy.
Della Valle chuckles when asked about his indulgences but makes no apologies for enjoying the fruits of his lifetime's labors. The Tod's boss is a hedonist and a hard worker, who built the Italian label up to major international brand status and has no compunction about enjoying the vast wealth that has come his way.
Yet he also says there is an obligation for companies such as Tod's to give back to the community, looking after the workforce well and dispensing money to charity. An example of the Italian putting his money where his mouth was came recently, when he pledged 25 million euros ($34 million) to help restore the famous Colosseum in Rome, the magnificent arena once used to stage to-the-death shows between gladiators and, on occasion, fierce animals such as lions and bears.
There were no strings attached to the largesse: in fact one of Della Valle's main motives was to prevent the famous Roman Empire amphitheater becoming a sponsor-bedecked monument. He sees emphasizing the giving-back part as one of his major challenges in running a major luxury company such as Tod's, which also has Roger Vivier and Hogan in its portfolio.
"If you think about turnover and profit, that is one thing," he says. "But if you think about business with the bigger picture, as part of life, as I do, that is different altogether. We have a fantastic profit machine in Tod's. But what we want to do now as a company is have as complete a point of view as is possible, for our employees and to invest part of the profit to support our country and part for charity. We want to put back.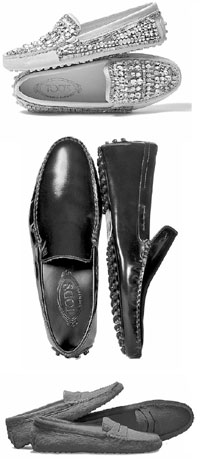 "In the earlier times, the hardest was the day-to-day part: I tried to do business that was bigger than me. At night I thought 'my god I am going to go bankrupt' and didn't sleep much."
Della Valle has no insomnia problems these days, when staying at his homes in Milan, Capri, New York, Miami or Paris, or onboard his personal jet. It touches down regularly in China, which he visits several times a year to check on the ever-expanding number of stores. China accounts for an ever-increasing percentage of Tod's annual turnover, with eager consumers snapping up the distinctive sole-studded driving shoes, along with various other shoes, bags and belts.
"With our products, there is soul and roots and it is a modern touch as well," he says. "I think people in China first wanted to have a good life but now they know more about fashion. They want to buy the best. I think Tod's is a style of life for people who love quality and are prepared to work hard to achieve that dream.
"We want to continue growing in China, there is incredible opportunity to grow a lot, but we will not change out culture of quality. In future years, people will divide the popular commercial names and the real high and exclusive ones like Tod's. I think ours is a typical Italian style of life, a mix of good taste, but not with a precise, or uniform, point of view. A mix of everything, with good taste. Maybe now people buy the famous names, a show-off situation, but in future the market will develop and the next step will be to buy what is really the best, the real quality, not just the famous names."
Della Valle himself matches Tod's clothing and footwear, accessories and shoes with bespoke ties, shirts and jackets from an Italian master tailor. On less formal occasions, he pairs a blazer with one of his 50 pairs of Levi's jeans, arguably the most enduring, and certainly the most egalitarian, fashion brand of them all.
When casting an eye over his sartorial ensemble, it is hard to miss the collection of bangles on his right wrist. They look like the kind of leather, Buddhist-style bracelets that backpackers are fond of wearing - certainly they are not items usually sported by the head honcho of a large Italian company. So, what's the story, Mr Della Valle?
"Well it started as a joke between me and my son and developed from there," he says. "One is the color of the flag of Fiorentina (the family-owned football club), one is the Italian flag and one is the flag of Capri. They are customized for me, for my family, for my nephews, made at my factory. It is luxury construction in leather, it gives a sense that we are not so stiff, we are free."
The bracelets are also a nice little additional profit center. After receiving so many queries, the always business-savvy Della Valle made a commercial version of the bracelets, available in Tod's stores at a rather higher price (and quality) than those sold on the beaches of Thailand, Bali and India, or at Buddhist temples.
Della Valle is also not averse to spending time on the beach, or sailing on the ocean, himself, if time permits. His favorite haunt is the Italian island of Capri, where the family has a home in a converted monastery.
"I am a typical Italian," he says "We love family, friends, football, food, women, a mix of everything. Family and friends are first and then trying to have a good quality of life.
"I think in China the mentality is very close to that of Italians. They put family first. I visited for the first time around 15 years ago and it is incredible to see the changes. People want to know and to learn things. I love Asia and visiting Hong Kong, Shanghai and Beijing. I want to have 10 days here to do nothing, just going around to understand the country better."
People here are intrigued by the story of how Della Valle virtually single-handedly turned the humble moccasin-style shoe into a sought-after luxury item.
It began with a simple pair of shoddily-made driving shoes, picked up many years ago, when Della Valle spent time in the United States. He showed them to his father, a master shoemaker, suggesting that the style might be the template for a luxury casual shoe, one that could be worn for driving, around the house, or at soirees.
Della Valle senior, at first skeptical, warmed to the idea, and went to work, selecting the best and softest leather, added studs to the shoe sole, which would enable better traction when using the accelerator, clutch and brake pedals. It was the perfect high-end foot-cladding for people driving racy Italian vehicles, such as Ferraris, Lamborghinis and Bugattis - and people who aspired to be owners.
It ultimately became much more than just a driving shoe. The Tod's shoe, known as the Gommino, became the favored weekend footwear of affluent people worldwide, incredibly comfortable to wear and also a fashion item that was also instantly identifiable as Italian made, stylish and expensive.
It is now available in many different colors and styles - along with women's versions - but the Gommino basics remain the same: high-quality leather, a comfy fit and a flat, studded sole.
The Tod's brand has major expansion plans in China, but Della Valle stresses that the company will not be here, there and everywhere. The plan is to emphasize that Tod's is an exclusive brand for discerning women who prefer discreet logos and quality to bling-bling.
He says: "I respect Chinese women a lot. They are intelligent with strong personalities. I think they are women who, at home, guide the family but, at the same time, want to buy a lot of products, especially the big brands. For us it is perfect!"
Contact the writer at sundayed@chinadaily.com.cn.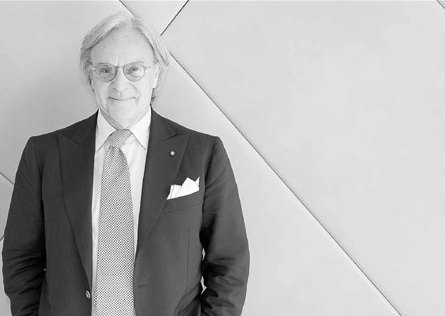 Above: Diego Della Valle, president and CEO of the Italian leather goods company, Tod's. Below: Tod's shoes, in many different colors and styles, are a favored weekend footwear. Photos Provided to China Daily
(China Daily 10/20/2013 page13)