The song is making money, but the writer isn't
Updated: 2013-09-22 07:55
(The New York Times)
| | | | | | | | | |
| --- | --- | --- | --- | --- | --- | --- | --- | --- |
|   | | Print | | Mail | | Large Medium  Small | 分享按钮 | 0 |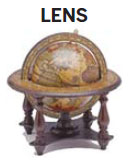 Barrett Strong has learned at least one thing in his 72 years: "Songs outlive people," he says. "Once you're gone, those songs will still be playing."
Mr. Strong now lives in a retirement home in Detroit, but he was around for the conception of the Motown label, and plenty of his creations are still going strong in digital recordings, in live performances and on a handful of turntables. He co-wrote such classics as "I Heard It Through the Grapevine" and "Just My Imagination."
Lately Mr. Strong has been asserting his claim to another Motown treasure, "Money (That's What I Want)," which he recorded in 1959. He was 18. Mr. Strong, who sang and played the piano, says he helped write the song too, a significant credit given the millions of dollars in publishing royalties that have followed. "Money" has been recorded by The Beatles and The Rolling Stones, and has appeared in film, advertisements and on Broadway. Mr. Strong says he has received none of the profits.
The Times reported that he was listed as one of the song's writers in initial copyright papers, but his name was removed, restored and removed again over the years. Motown lawyers say Mr. Strong was listed as a writer only because of a clerical mistake, and that in any event, he waited longer than the law allowed to challenge the copyright.
If Mr. Strong failed to adequately anticipate the song's lucrative shelf life, he would not be alone in the music business. But another singer-songwriter has had more success lately in recapturing long-lost royalties. Victor Willis, more familiarly known as the policeman and lead singer from the Village People, has regained his part of the copyright to "YMCA" and some other recordings of the 1970s disco group. In a different sort of copyright battle than the one being fought by Mr. Strong, Mr. Willis asserted his "termination rights," which let musicians and songwriters in the United States retake control of their work after 35 years even if they once signed away their rights.
"When you're young, you just want to get out there and aren't really paying attention to what's on paper," Mr. Willis, who was 27 when "YMCA" was released, told The Times. "I never even read one contract they put in front of me, and that's a big mistake."
For those who avoid such mistakes, the rewards can be great. Consider the fruitful longevity of "Be My Baby," the Phil Spector-produced classic recorded by the Ronettes 50 years ago this summer. The recording, The Times wrote, is "as ubiquitous as a pop classic gets" - film, television, even "as a cover in a TV commercial for the erectile dysfunction remedy Cialis." Many remember it best from the opening sequence of the 1987 movie "Dirty Dancing."
"We paid more for that song than any song in the movie, and I think it lasts 45 seconds," Linda Gottlieb, the film's producer, told The Times. "My recollection is it was something like $75,000, which was beyond comprehension for a film with a total budget of $4.5 million. But it was so worth it."
"Be My Baby" has been good to Ronnie Spector, the Ronettes' lead singer and the former wife of Phil Spector. But there are limits. She is not allowed to sing it in "Beyond theBeehive," her touring show, "because Phil said no," she said. "He owns the publishing."
Mr. Spector, who co-wrote "Be My Baby," is now in prison for killing the actress Lana Clarkson in 2003. Even there, The Times noted, "his hold on the song is intact."
Alan Mattingly
The New York Times
(China Daily 09/22/2013 page9)