Where the heart is
Updated: 2013-09-01 08:10
By Hao Nan(China Daily)
| | | | | | | | | |
| --- | --- | --- | --- | --- | --- | --- | --- | --- |
|   | | Print | | Mail | | Large Medium  Small | 分享按钮 | 0 |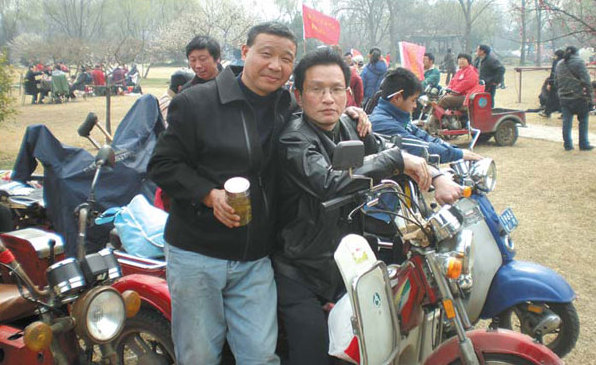 The Dandelion Charity Association, sponsored by Yin Mingjian, organizes a motorcycle spring travel event for disabled residents.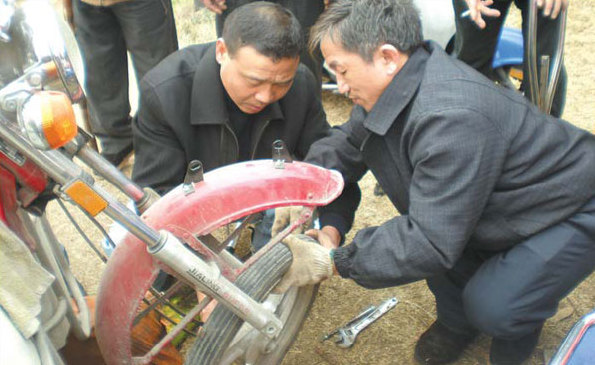 Members of the charity association help locals repair their motorbikes.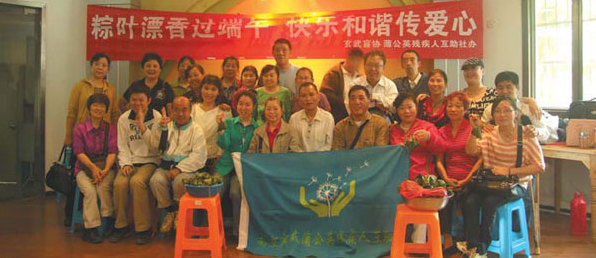 Sponsored by Yin Mingjian, members of the association celebrate the Duanwu Festival.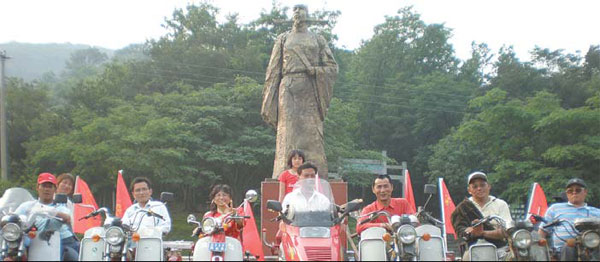 Locals participate in a summer motorcycle rally.
After a long journey that took him from humble beginnings to the dizzying heights of entrepreneurial success, Yin Mingjian is giving back to his hometown, as Hao Nan reports
Though he rose from obscurity to become a successful entrepreneur, Yin Mingjian from Guangxi Zhuang autonomous region is more famous for his countless charitable initiatives.
Yin is something of a hero and a celebrity in the small village where he was born. He routinely returns there to share his wealth with its residents, so his story has become something of a local legend.
Born into great poverty, Yin said he refused to accept a life of mediocrity. He dropped out of school at 13, leaving his hometown in search of work to support his impoverished family.
In 1990, he began a job at the age of 16 as a salesperson promoting daily necessities.
Coming from a rural background, Yin said he was not afraid of hardship, and his effort and dedication soon set him apart from others. Yin was promoted to team leader, then department leader and eventually corporate manager.
Though he is shy and quiet, he exudes an air of determination, confidence and passion.
Yin decided to start his own business in Guangdong after five years of promotions within the company.
At present, Yin controls several companies including tea shops, restaurants and a microloan company.
Yin said it is better to give than receive.
Since becoming successful, Yin has given back to his hometown by setting up roads and helping the poor.
In Qingping village, Yin's name is always mentioned with compliments and a thumbs-up sign by local people.
"He is a warm-hearted person, who has visited us on the New Year's Day and other festivals for consecutive years," said Li Qigao, 90, a farmer from a poor family living on government subsidies.
In 2003, Yin started to visit the poor, orphans, the disabled, as well as aged widows and widowers during the holidays, bringing them money, meat, fruit and other daily necessities.
He also bought the new rural cooperative medical insurance for nearly 3,000 villagers in 2006 when the project was initially launched. Because of it, many villagers now have real benefits.
Moreover, Yin has also devoted his wealth to improving the local education system.
In 2007, he donated 60,000 yuan ($9,800) to fund the establishment of new buildings in a local primary school. With his help, more than 300,000 yuan was collected.
Now, the school has taken on an entirely new look with advanced teaching facilities.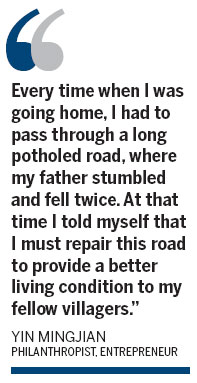 In addition, founded in 2009, the Qingwanzhen Middle School covering an area of 9 hectares has two five-story classroom buildings, two dormitories with 115 rooms, a standard playground with a 400-meter track, and a soccer field.
Other beautification projects, such as the Confucius Square, the Champion Pavilion and ponds, are also under construction with Yin's backing.
Touring around the village by bus, visitors can travel in comfort due to the flat and hardened cement roads Yin has funded.
Li Xiaojiang, the Party secretary of the village, said Yin has donated more than 350,000 yuan for the construction of roads as well as recreational spots and streetlights.
"Every time when I was going home, I had to pass through a long potholed road, where my father stumbled and fell twice," Yin continued. "At that time I told myself that I must repair this road to provide a better living condition to my fellow villagers."
His philanthropy is not limited to his hometown. Yin has donated a total of more than 4 million yuan to the country's public welfare undertakings during 10 years.
"I feel so happy and also it is a responsibility to make contributions to society as an entrepreneur," Yin said.
Contact the writers at haonan@chinadaily.com.cn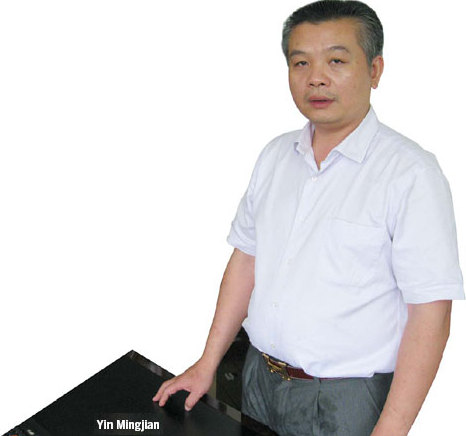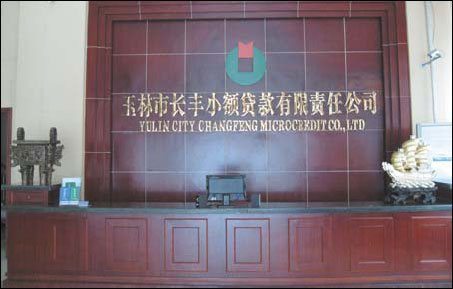 The Yulin Changfeng Microloan Co Ltd, one of Yin Mingjian's businesses. Photos Provided to China Daily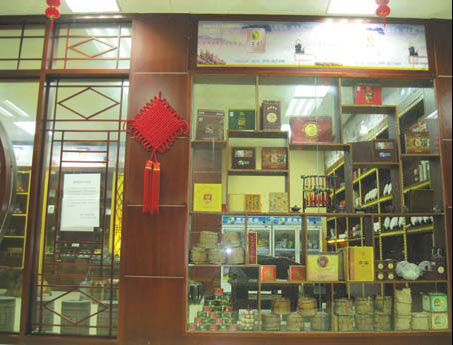 The Mingjie Teahouse, which is also owned by Yin Mingjian.
(China Daily 09/01/2013 page8)