If gadgets could gauge emotions
Updated: 2013-06-16 07:42
(The New York Times)
| | | | | | | | | |
| --- | --- | --- | --- | --- | --- | --- | --- | --- |
|   | | Print | | Mail | | Large Medium  Small | 分享按钮 | 0 |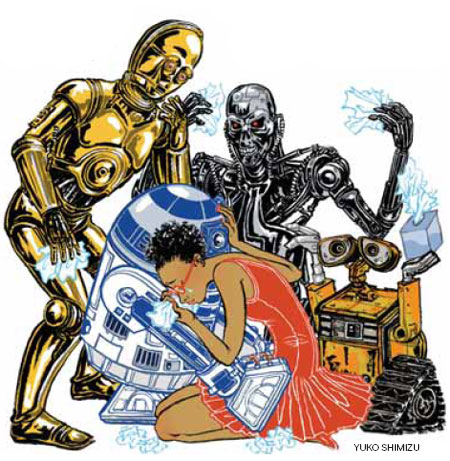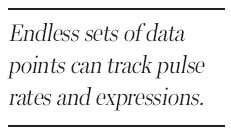 Artificial intelligence is creeping into our lives at a steady pace. Devices and apps can anticipate what we need, sometimes even before we realize it ourselves. So why shouldn't they understand our feelings? If emotional reactions were measured, they could be valuable data points for better design and development. Emotional artificial intelligence, also called affective computing, may be on its way.
But should it be? After all, we're already struggling to cope with the always-on nature of the devices in our lives. Yes, those gadgets would be more efficient if they could respond when we are frustrated, bored or too busy to be interrupted, yet they would also be intrusive in ways we can't even fathom today.
Companies like Affectiva are working on software that trains computers to recognize human emotions based on their facial expressions and physiological responses. A company called Beyond Verbal, which has just raised close to $3 million in venture financing, is working on a software tool that can, based on the tone of a person's voice, determine qualities like arrogance or annoyance, or both.
Microsoft recently revealed the Xbox One, the next-generation version of its flagship game console, which includes an update of Kinect, its motion-tracking device that lets people control games by moving their hands and bodies. The new Kinect, which goes on sale later this year, includes a higher-definition camera capable of tracking fine skeletal and muscular changes in the body and face. The machine can already detect the physics behind bodily movements, and calculate the force behind a punch or the height of a jump. In addition, one of the Kinect's new sensors uses infrared technology to track a player's heartbeats. That could eventually help the company detect when a player's pulse is racing during a fitness contest - and from excitement after winning a game. Microsoft says games could even adapt in real time to players' physical response, amping up the action if they aren't stimulated enough, or tamping it down if it's too scary. "We are trying to open up game designers to the mind of the players," Albert Penello, a senior director of product planning at Microsoft, said. "Are you scared or are you laughing? Are you paying attention and when are you not?"

Eventually, he said, the technology embedded in the Kinect camera could be used for a broader range of applications, including tracking reactions while someone is looking at ads or shopping online, in the hope of understanding what is or isn't capturing the person's interest. (Some companies have experimented with technologies like eye-tracking software to see what parts of commercials draw the most attention from viewers.) Online media companies like Netflix, Spotify and Amazon already have access to real-time consumer sentiment, knowing which chapters, parts of songs, movies and TV shows people love, hate, skip and like to rewatch.
So it is not much of a leap to imagine Kinect-like sensors being used to create new entertainment, Web browsing and search experiences.
The possibilities go far beyond that. Prerna Gupta, chief product officer at Smule, a development studio that makes mobile games, spoke about the subject at South by Southwest, the conference in Austin, Texas, in March. She called her talk "Apps of the Future: Instagram for Cyborgs," and gazed far into the future of potential applications.
She says she thinks industries like health care may be revolutionized by emotionally aware technology.
"Tracking how our bodies are responding throughout the day could allow you to tailor your life according to what's happening to your body throughout the day," she said. It could allow nutritionists to carefully build meal plans for clients, or for doctors to come up with more efficient medical treatments. Of course, the range of ethical and privacy concerns is enormous.
Clive Thompson, author of a forthcoming book, "Smarter Than You Think: How Technology Is Changing Our Minds for the Better," says that these exciting possibilities need to be explored very carefully.
He said an insurance company, for example, might want to know its customers' moods - so it can raise their fees if they show signs of becoming depressed or sick. He wondered whether we would all become better at masking our emotions if we knew that we were being watched and analyzed.
"We are talking about massive archives of personal data that are really revealing," Mr. Thompson said. "Not to mention that there is definitely something unsettling about emotion recognition becoming another part of our lives that is archived and scrutinized."
(China Daily 06/16/2013 page11)