Curator finds new life in China's art
Updated: 2013-04-28 07:15
By Mark Graham(China Daily)
| | | | | | | | | |
| --- | --- | --- | --- | --- | --- | --- | --- | --- |
|   | | Print | | Mail | | Large Medium  Small | 分享按钮 | 0 |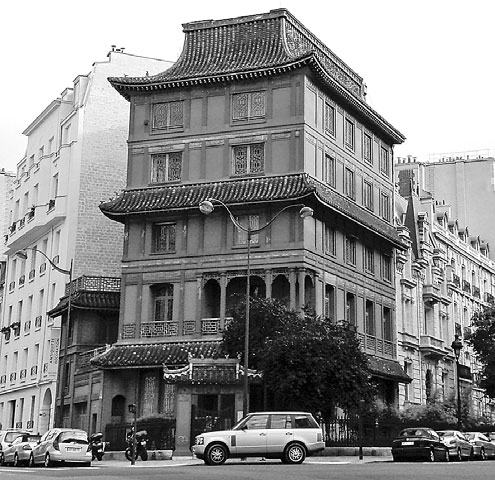 L'Asie en Vogue is held in the former Paris home of legendary art and antiques dealer Loo Ching-tsai, which is built in the style of a pagoda.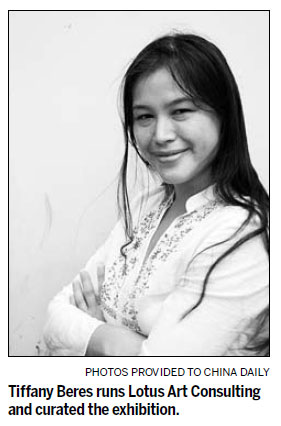 China-based art curator Tiffany Beres has recently completed the most challenging project of her career - organizing a major show at a prestigious new exhibition center in Paris.
The exhibition, L'Asie en Vogue, featured six Asian artists, including two from China, whose works depict how fashion features in modern life.
What made it particularly special was the venue: It was held in the former Paris home of legendary art and antiques dealer Loo Ching-tsai, which is built in the style of a Chinese pagoda.
The complex, in an up-market area of Paris, close to the Champs-Elysee, has been turned into a private museum that will be used for major exhibitions, and sales of Asian art, beginning with L'Asie en Vogue.
"We wanted the exhibition to build on C.T. Loo's legacy and take this tradition of art exchange into the West and present it in a really elegant way," says Beres, 29.
"They will be shown in the home where he lived, a real architectural marvel in itself."
Loo emigrated from China to Paris in the early 20th century and built up a business that obtained works for private collectors and museum curators in Europe and the United States.
Beres, who lives in Beijing and runs her own business, Lotus Art Consulting, was hired to curate the exhibition. The assignment allowed her to utilize a vast network of art and auction-world contacts built up during six years of living and working in China.
The American, whose mother is from Hong Kong, grew up in San Francisco, later attending Brown University before being awarded a Fulbright Scholarship to study in China. After completing her studies in the lakeside city of Hangzhou, she moved north to Beijing, working for China Guardian auction house.
"I didn't grow up speaking much Chinese but I did start Chinese painting and calligraphy from the age of 4. It was something I was interested in and has stayed with me my whole life. When I went to university I took a course in Chinese art history which really changed my life. Song Dynasty (960-1127) painting is my special area. Having an understanding of art very much adds to your appreciation."
Learning the commercial ropes also gave Beres the confidence to launch Lotus Art Consulting, which obtains works for private collectors and museums. It made her a natural choice to help locate suitable candidates for the L'Asie en Vogue show.
"I was asked to bring something together that would bring together antique and contemporary, not just China but pan-Asia," Beres says. "We thought of this theme of textiles and costumes, which everyone understands and is familiar with. We worked with a New York collector for the antiquities."
The show attracted art connoisseurs who were lured by the pieces on display and also by the opportunity to browse around Paris Pagoda. The new owners, who are real-estate investors, want the venue to become a major center for showcasing Asian art and culture, as well as being used to host sales and auctions, cocktail receptions, luxury-brand launches, and even movie productions attracted by the striking architecture.
The international co-operation theme is a fitting legacy for an individual who acted as a conduit for such exchanges during an earlier era. Loo, who died in 1957, was famed in the Western world for his deep knowledge of art and antiques, gift for languages, and urbane manner, which allowed him to mix in all social circles.
"He was a self-made man who came from China not speaking a word of any other language, learned French and English and went all over the world and was able to set up these bridges," Beres says.
sundayed@chinadaily.com.cn
(China Daily 04/28/2013 page5)