Fashion chef
Updated: 2012-01-15 08:10
By Lisa Lockwood (The New York Times Syndicate)
| | | | | | | | | |
| --- | --- | --- | --- | --- | --- | --- | --- | --- |
|   | | Print | | Mail | | Large Medium  Small | 分享按钮 | 0 |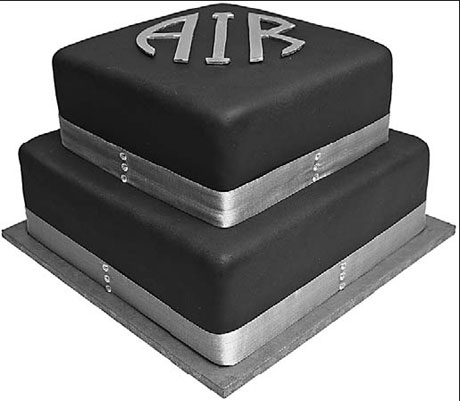 Neuville uses many fashion accessories in her cake designs such as silk flowers (gazar, chiffon, taffeta and velvet), ribbons, vintage braids, jewelry, plumes and feathers. Photos provided to China Daily
From top fashion executive to pastry chef to making couture wedding cakes, Charlotte Neuville lives and works with style. Lisa Lockwood tracks her transition from catwalk to cakeboard.
'I've been baking my whole life. I'd just never done it professionally," said Charlotte Neuville, the fashion designer who has launched a new business called The Fashion Chef. After running her own fashion company and serving as executive vice-president of New York & Co Inc and Gap Inc, Neuville decided to pursue another one of her passions. She enrolled in the French Culinary Institute in New York, graduated in January and became a pastry chef. She then scored a three-month internship with Ron Ben-Israel, whom she called "the finest master pastry chef in the world." Now, Neuville is combining her lifelong hobby with her fashion career.
Specializing in couture wedding cakes, celebration cakes, French tarts and fancy pastries, Neuville said she uses many fashion accessories in her cake designs such as silk flowers (gazar, chiffon, taffeta and velvet), ribbons, vintage braids, jewelry, plumes and feathers. The designer said she was eager to run her own business again, but didn't want to give up either one of her passions. These days she can be found teaching pastry arts to students, consulting with fashion companies, and lecturing about fashion design at schools such as Rhode Island School of Design. She is also still very involved with the Council of Fashion Designers of America.
Treating a visitor to her colorful macarons (filled with coffee, praline hazelnut or raspberry buttercream), Neuville said she has found many similarities between the fashion and pastry worlds.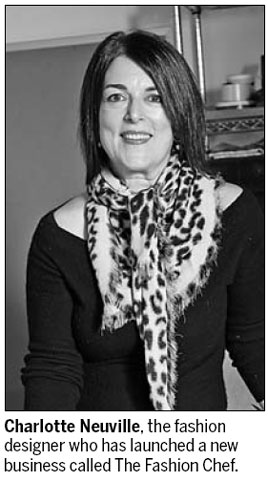 "Color is such as critical part of my talent base," she said. For example, she recently baked a chocolate brown and blue wedding cake, which she dubbed "the Cloud Cake," which was a five-tiered vanilla cake decorated with silk chiffon flowers on the top tier with flocked velvet leaves and jewels, and a chocolate brown double satin ribbon. All the flowers, except for the top tier, were handcrafted by Neuville out of sugar paste and then decorated and piped in royal icing.
In both careers, Neuville said she is often inspired by many of the same resources such as films, theater and fashion magazines. "If feathers are happening in fashion, or lime green is happening, that will be reflected in my cakes," she said.
Neuville has also found both interests to be very detail-oriented, and she gets to still draw. "I sketch all my work," said Neuville, who works (and bakes) out of her West 17th Street apartment in New York. She said she was very busy in October, and the Christmas and New Year holidays, baking cakes, high-end French tarts, petit fours, macarons and cookies for private clients.
Neuville ran her own designer company for seven years, selling her collection in stores such as Saks Fifth Avenue, Bloomingdale's, Barneys New York, Neiman Marcus and Harrods. She was forced to close the business in 1992.
"I had no more funding. Today it's such a different environment. There's the power of the CFDA, and they connect you to banks and funding," she said, referring to the Council of Fashion Designers of America.
In 1996, Neuville was recruited to transform the retail chain Lerner New York into what ultimately became the $1 billion-plus New York & Co. In 2005, she joined Gap as executive vice-president of design (men's, women's and accessories) and was responsible for creating the global brand (product) Red for Bono, raising millions of dollars to combat the AIDS crisis in Africa. She then decided to change course.
"I had the wherewithal to stop and needed to chill and regroup," said Neuville, a graduate of Williams College and the Parsons School of Design.
In February, Neuville plans to launch a website for The Fashion Chef. She said she's been getting calls for her cakes, as well as interior design and event planning jobs. She is pursuing a group of projects that are satisfying her creative bend.
"It's all about full-service beauty," she said. She said she didn't want to just be a pastry chef, or just be a fashion designer. "I'm cobbling together an existence of several different jobs, and I get to do what I love to do best."
The New York Times Syndicate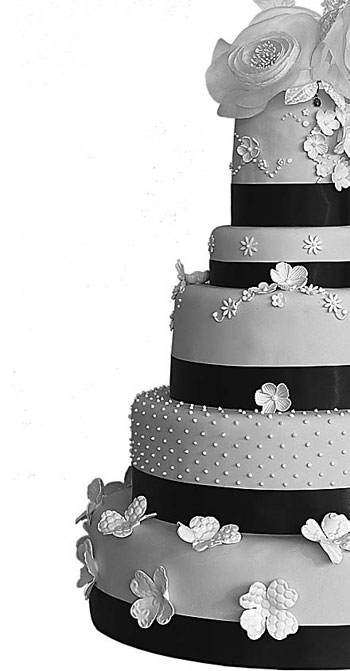 (China Daily 01/15/2012 page13)