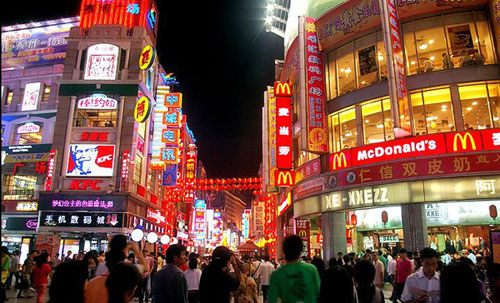 Location: The eastern side of Tianhe Sports Center. The total length is 800 meters, from Tianhe Road (south) to Tianhebei Road.
The Tiyudong Gourmet Street is close to the Teem Mall Business Area, Gangding, Tianhebei. It provides high-class restaurants that are well received by white-collar workers, business people and foreigners.
There are more than 20 restaurants in this area. Cantonese cuisine and foreign food are available along with Sichuan food and Hunan food. Some famous restaurants line up here including Guangzhou Restaurant, Japan Fusion, Dongyue Seafood, Laoxianglou and Taoranhui. Some high-taste restaurants that offer Spanish food, French food and Italian food don't even have a signboard. Guests won't be able to find them unless they enter the mansion and see the directions.