Wimbledon's top female screamers
Tennis players' screaming has become a part of the game, especially in the women's draw, where about 70 percent do it. It may reflect what an energy-consuming sport tennis is, but it may be distracting for other players and annoying to spectators.  According to Ian Ritchie, the head of Wimbledon tennis tournament, female tennis players who grunt or scream too loudly are spoiling the game. Here we present to several female palyers who has made the loudest noise at Wimbledon.
Maria Sharapova of Russia
Highest volume: 105 decibels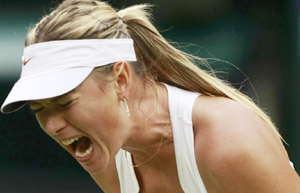 The loudest known screaming came from Maria Sharapova, who sent the sound monitor into new realms with a recording of 105 decibels in 2009.
Victoria Azarenka of Belarus
Highest volume: 95 decibels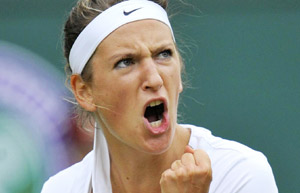 The runner-up went to Victoria Azarenka, who notched up 95 decibels on sound level recording equipment during her first round match of this year's Wimbledon tournament.
Serena Williams of the US
Highest volume: 88.9 decibels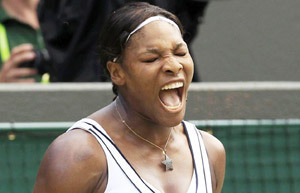 Another loudest screamer was Serena Williams, who had hit around 90 decibels in a tennis tournament, and her sister Venus was also a powerful contender whose volume hit 85 decibels during her second-round match against Date-Krumm at this year's Wimbledon.
sports.sina.com.cn contributed to the story
Related: Sharapova, Azarenka close on noisy final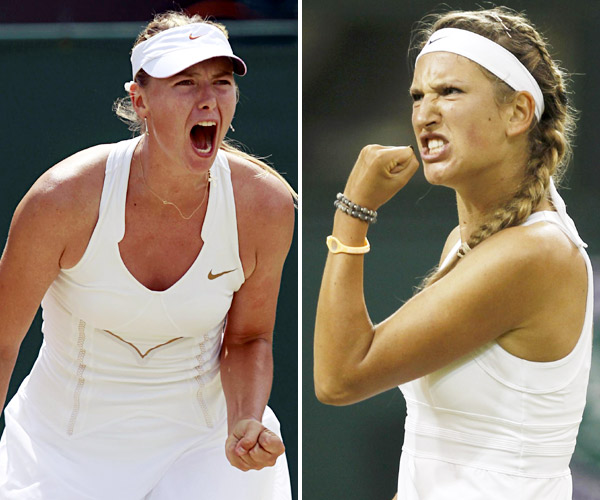 The combination photo shows Sharapova (L) and Azarenka (R) shrieking during their respective Wimbledon tennis championship games in London, June 2011. [Photo/Agencies]
LONDON - Maria Sharapova and Victoria Azarenka will ratchet up the decibel levels later on Thursday when two of the loudest women players on tour look to win their Wimbledon last-four encounters and set up a noisy final.
Fourth seed Azarenka of Belarus, whose wailing during matches has upset the All England club, meets Czech Petra Kvitova in the first semi on Centre Court.
Sharapova, the favourite as former champion despite being a seed lower than Azarenka, will grunt her way through against Sabine Lisicki knowing the German wildcard has already knocked out French Open champion Li Na and the fiery Marion Bartoli.
The 2004 winner has not dropped a set all tournament, though, and it will take another Herculean effort from Lisicki to deny the Russian.