DUBAI, United Arab Emirates - Football great Diego Maradona says corruption and match-fixing scandals that have hit FIFA will continue as long as the sport's governing body is run by "dinosaurs."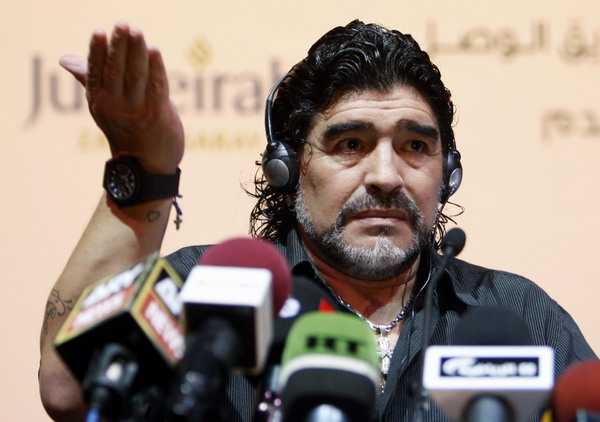 Diego Maradona gestures during a news conference to announce his position as head coach of Al Wasl football club in Dubai, June 4, 2011.  [Photo/Agencies]
The Argentine is in Dubai to sign a two-year contract to coach the local Dubai Al Wasl club.
Maradona said FIFA had been badly run over the years and attacked Wednesday's re-relection of President Sepp Blatter "who has never kicked a football." Maradona, 50, said an ex-footballer should be in charge but did not suggest anyone.
Maradona hasn't coached since leading his country to the World Cup quarterfinals last year. The Dubai club has not provided any details of the contract and Maradona denied reports he is being paid $10 million.