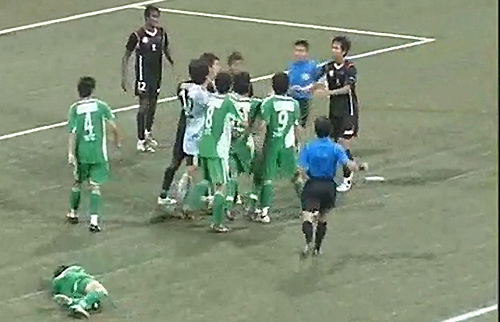 In this video grab taken by a soccer fan with his mobile phone, players of Beijing Guo'an Talent FC (green) scuffle with Singapore's Young Lions FC members (black) during their S-League game, Sept 7, 2010. [Photo/sports.sina.com.cn]
"Any player from Guo'an who is undisciplined overseas will be sent back to China immediately. We will punish the team seriously if Guo'an was responsible for the incident."
               - Gao Chao, general manager of Beijing Guo'an Football Club
The beautiful game descended into a sport of kicking and punching during the S-League match between Beijing Guo'an Talent FC and Singapore Young Lions on Sept 8, 2010. The violence escalated into a mass brawl involving both teams, including bench players, after a "technical offense" from the Chinese side. It forced the referee to abandon the match 10 minutes before the end, the first such incident in the league's 15-year history. Two Singaporean players were sent to hospital with arm and head injuries and one Chinese player had his nose broken.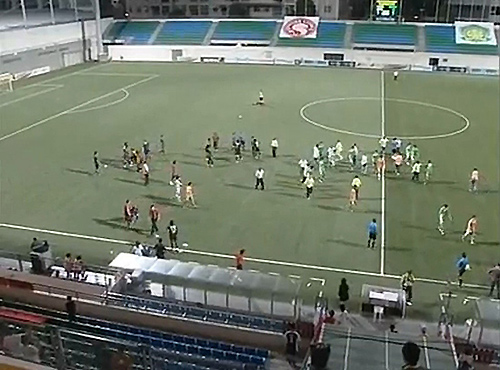 This video grab taken by a soccer fan with his mobile phone shows the melee between players of Beijing Guo'an Talent FC (green) and Singapore's Young Lions FC members (black) during their S-League game, Sept 7, 2010. [Photo/sports.sina.com.cn]