NEW YORK - France striker Thierry Henry announced his retirement from international soccer on Thursday.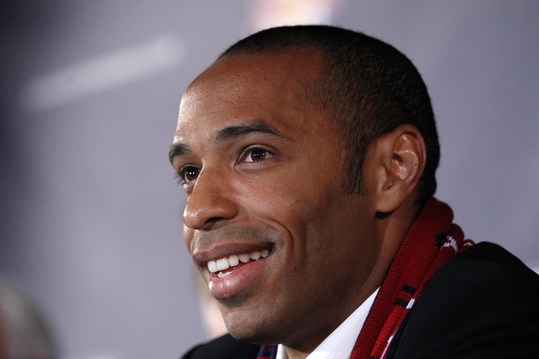 France striker Thierry Henry smiles as he addresses a news conference after joining Major League Soccer (MLS) team New York Red Bulls at Red Bull Arena in Harrison, New Jersey, July 15, 2010. [Agencies] 
Related readings:

 Nash: Thierry Henry coming to MLS


 Henry to escape handball punishment


 Henry's handball could lead to World Cup ban


 Henry considered quitting over handball scandal
The 32-year-old former Arsenal and Barcelona striker, who signed for Major League Soccer (MLS) side New York Redbulls on Wednesday, played only a bit-part in France's World Cup campaign in South Africa, which ended at the group stage.
"I made up my mind before the World Cup. South Africa did not play a part in my decision. I could have announced it before the World Cup but I didn't want it (to effect) the team. It was time for me (to retire)," Henry told a news conference.
Henry is France's all-time leading goalscorer with 51 goals in 123 appearances but his only appearances in South Africa were as a substitute.