LOS ANGELES  -- Jason Williams announced his retirement Friday, ending his 10-year NBA career less than two months after signing with the Los Angeles Clippers.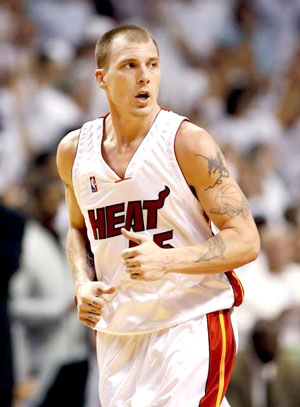 Fifty days after signing a free-agent contract with the Clippers, point guard Jason Williams announced his retirement from the NBA. [Agencies]
Williams, who helped the Miami Heat to the NBA title in 2006, averaged 11.4 points, 6.3 assists and shot 39.6 percent from the floor in 679 games.
The point guard was drafted seventh overall pick in 1998 out of Florida by the Sacramento Kings and averaged 12.8 points and six assists as a rookie.
Williams joined the Memphis Grizzlies three years later, and in 2001-02 averaged 14.8 points and eight assists. In four seasons with the Grizzlies, Williams became the club's career assists leader.
He played for the Heat from 2005-2008, and started all 23 playoff games in Miami's title run. He signed with the Clippers on Aug. 7.