Richard Hill, the Queens Park Rangers (QPR) assistant coach denied any fault during his side's intermingling melee with China's Olympic team during their friendly game February 7.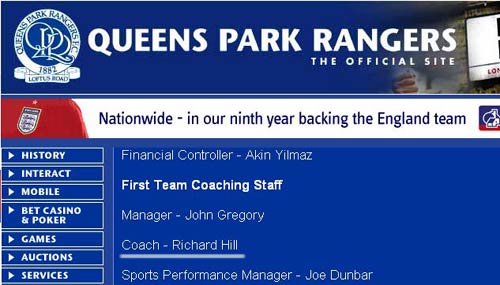 A screen grab from QPR's official website shows Hill has been reinstated.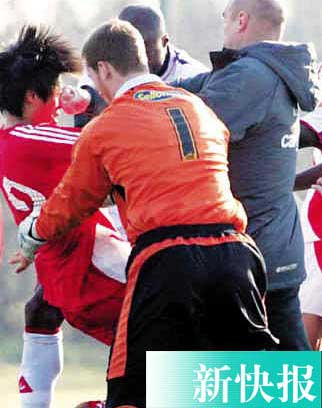 A photo shows QPR assistant manager Richard Hill (R) punches a Chinese player (L) during the two sides' friendly game February 7.
The QPR responded charge from the England Football Association (FA) Tuesday that they take responsibility for the two sides' brawl, however, has got the innocence-claiming Hill reinstated, which was announced on the club's official website.
Hill claimed that he needed a chance to defend himself.
Hill was removed shortly after the incident and arrested at the end of February on suspension of actual bodily harm (ABH) on a Chinese player during the melee, which left China's striker Zheng Tao with a broken jaw and taken to hospital while captain Chen Tao a fractured eye socket.
The brawl was erupted after China's striker Gao Lin aimed a flying kick at a QPR player.
But later the game video showed that the QPR players provoked the Chinese players with "dirty gestures" first and Hill was caught by a Chinese photographer in the act of punching a Chinese player.
The London police dropped his case and released him earlier March, leaving him facing charge only from the FA.
The FA is ineligible to mete out punishment as a civilian organization and the friendly game between the two teams was not appointed by the association, both allowing slim chance to punishment over the QPR.