China's biggest sports star Yao Ming has dismissed as "ridiculous" an Internet report linking him to an American actress because she is nearly 28 inches (70 cm) shorter than him.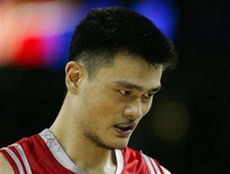 The 7ft-6in (2.29m) Houston Rockets centre, who is currently sidelined with a knee injury, was reported to have dated 5ft 2in Nia Long, a film and television actor.
Yao told Titan sports newspaper's Web site that he had read the story on another Web site with his basketball star girlfriend, Ye Li, by his side.
"Isn't it too ridiculous?" he said. "I saw the news on Internet. The writer is so good at hoaxes. What's that? She's only 1.57m. I'm 2.26m. Does it sound reasonable?"
The report said Yao had first seen Long in the 1990s television series "The Fresh Prince of Bel Air", in which she played the love interest of Will Smith's lead character.
Long has also acted in comedy film series "Big Momma's House" as well as TV series "Soul Food" and "Judging Amy".
"I have never heard of the name of her movie," Yao said. "Were there so many foreign movies in China when I was a kid?"
Yao's long-term girlfriend Ye, a more suitable 6ft 2in (1.90m), is a centre for China's female basketball team.
"Ye Li is now living with him. Anybody who has commonsense will not believe such a rumour," Yao spokesman Zhang Mingji told Titan.