Beijing unveils Olympic symbols for 2008 Games
By Cruz Fang (www.chinadaily.com.cn)
Updated: 2006-08-07 12:47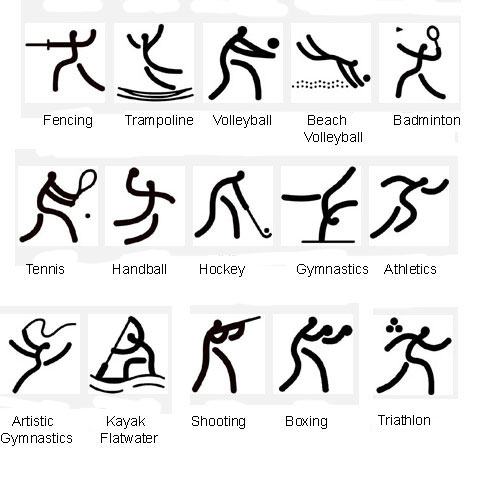 The pictographs for the 2008 Beijing Olympics include 35 icons, representing each of the sports in the 2008 summer Games.
The designs, named 'the Beauty of the Seal' are based on the strokes used for seals, which were widely used in inscriptions on bones and bronze vessels in ancient China some 3,000 years ago.
Four design institutes were asked to submit designs for the pictographs by the organization committee in March of 2005. 'The Beauty of the Seal', by the China Central Academy of Fine Arts, finally won out.