According to statistics from an overseas blog called "Worldcupdeathwatch," 50 soccer fans around the world have died as a result of the World Cup since it began on June 24. Eleven of those fans were from China, the most of any country.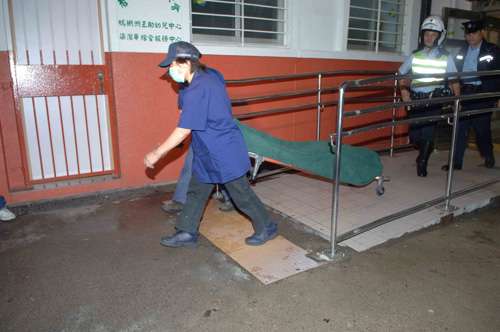 The police moves out the dead body of a young Hong Kong soccer fan, who dies after watching three-straight World Cup matches during one night. [Photo: sohu.com]
The blog, written in English, collected the number of deaths from news reports. Given the fact that the Chinese soccer team didn't qualify for the World Cup's final stage, however, some fans find it curious that China has the highest number of deaths caused by the tournament.
"The experts attribute the death to the 'World Cup Syndrome', " China Daily reported. "The experts say the Chinese fans have to watch the World Cup at midnight due to the time difference, which breaks their biological clocks and makes them more exhausted, so the incidence rate rises sharply."
The time difference has a negative effect on the fans' mental and physical conditions. "A girl in Chengdu died in a jump from the seventeenth story of a building after quarreling with her boyfriend, which was triggered by the World Cup," a report from People's Daily online said.
A survey also indicates that consumption of alcohol, the temperature difference between the room in which fans are watching the game and the air outside, and less fresh air in the room can give rise to some diseases.
Before the World Cup, most fans probably assume that soccer hooligans have a much greater chance of dieing from the tournament than regular fans do, however, the survey found that most of the deaths were caused by cardiac arrest. Fans alsodied in car accidents caused by overexcitement, and some even committed suicide after their favorite team was knocked out.
Li Zonghao, chief first-aid expert at the General Hospital of the Chinese People's Armed Police Forces, reminded Chinese fans to practice good habits while watching the World Cup by choosing the games they watch abstemiously, and maintaining a good attitude and not letting the tournament get the best of them.
"The overexcitment (caused by the tournament) can lead to cardiac arrest, which not only happens to fans with Cardio/Cerebrovascular Disease but also to some healthy fans," Li added.