Yao takes his time to recover
(Xinhua)
Updated: 2006-06-27 07:37
Chinese star center Yao Ming is encouraged to take his time in recuperation from a foot injury, said a Chinese senior basketball official on Monday.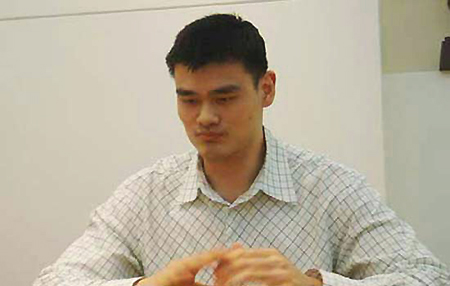 NBA Rocket centre Yao Ming returned his home in Shanghai, China on Wednesday evening.[xinhuanet.com]


"We will by no means urge him to play the World Championship in Japan," said Li Yuanwei, Commissioner of the Chinese Basketball Association (CBA).

"He should be fully recovered before considering coming back for the World Championship," Li added. "We do not want him to take any risk, he can take his time in recuperation."

Yao Ming, who was doing great in his recovery from a foot surgery taken in April, will have a good chance to make his second trip to the World Championship, according to Eric Zhang, leader of Team Yao.

"He has a good chance to recover in time," said Zhang. "Yao himself wanted very much to play (in the Worlds), but the CBA officials told him not to hurry."

Yao, who was recuperating in his home town Shanghai, will join the training camp of the Chinese national team in Beijing in a few days.

The Chinese Basketball Association has recently called on Yao's fellow basketball players in China to learn from him for his professionalism.

"Yao Ming is the most internationally influential athlete in the history of Chinese sports, but he was not born to be successful," reads an article released by the CBA. "What he has achieved was based on his hard work, wisdom and professionalism."

Yao, a four-time NBA All-Star, averaged 17.5 points and 8.8 rebounds in his first four seasons with the Houston Rockets.

The 2006 men's basketball world championship will be held in Japan from August 19 to September 3.