According to NBA prospect players selection website nbadraft.net, Yi Jianlian, combo forward and potential first round pick has been granted permission to enter this year's NBA draft.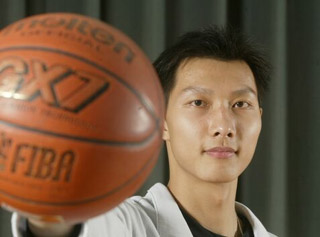 Yi Jianlian
The website claimed the Guangdong Tigers and the Chinese Basketball Association (CBA) have given Yi, considered Asia's top prospect after Yao Ming, the green light to explore this year's NBA draft.
Neither Yi nor the CBA have confirmed the news.
Yi's birth date, officially listed as 1987, has come under question from those who believe the star player's age to be up to three year's younger.
In 2004, the CBA enacted a rule that would prohibit Chinese players from entering the NBA draft until they turned 22.
NBA International scouts are interested in Yi regardless of his actual birth year.
Yi is easily China's best prospect for the NBA. His American style of playing sets him apart from other Chinese players.
Although Yi has grown stronger in the past few years, he will need to become much more so to effectively compete in the NBA. Already a favorite with Chinese fans, Yi also has potential to be a Yao-like marketing phenomenon.
A starter for the Chinese Olympic team at the tender age of 17, Yi himself may have doubts about his NBA qualifications. He told reporters he was not yet good enough to compete in the NBA and needs to gain as much experience as possible in international tournaments.
According to the NBA official website, international candidates must make a final confirmation by April 29th to be eligible for first round picks.
Yi's agent Wu Shaoming said the young athlete hasn't decided yet whether to enter the 2006 NBA draft or not.
Chinese Basketball Management Center (CBMC) director Li Yuanwei said the center is always happy when Chinese players take part in an NBA draft.
"However, we don't see any point in having a player like Yi go to the US to play and spend the whole time on the bench," Li said.
While not an ultimatum, Li said "the CBA would like an arrangement that would have Yi on the court in the first season for roughly 10 minutes per game to make it worthwhile."