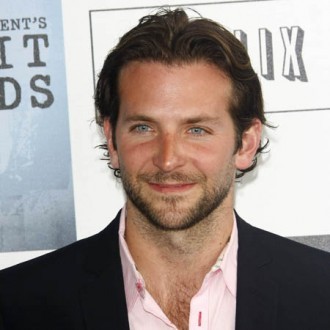 Related readings:
Renee Zellweger splits from Cooper
Bradley Cooper - who is dating Renee Zellweger - loved reading rumours that he was in a gay relationship with pal Victor Garber.
Bradley Cooper thinks it was "fantastic" people thought he was gay.
The 'Case 39' actor - who is dating his co-star Renee Zellweger - is amazed at how much of what is written about him is untrue and says the best rumour he's ever read about himself was after attending an event with his actor friend Victor Garber and it was reported they were dating.
He said: "People thought we were dating. It was all over the internet. It was the first time I read a rumour like that about me, and I just thought it was fantastic."
Bradley has always denied claims he is homosexual and insists he is very happy with his 40-year-old actress girlfriend, who he "really likes very much".
Despite his celebrity status, the 34-year-old hunk admits he never fitted in at school and was in awe of the "power" held by members of the sports teams.
He told the Independent newspaper: "I wasn't the smartest person in school, I wasn't the coolest kid. I really didn't have anything going on.
"I was fascinated by those sports jocks because they were so obviously a**eholes and didn't hide that fact. But they somehow had this power, that the rules of the universe didn't apply to the."