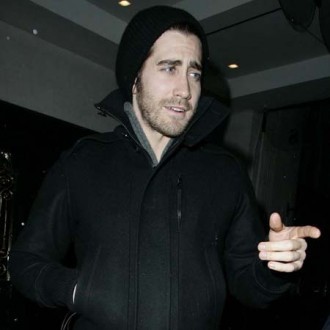 Jake Gyllenhaal is used to Hollywood rivalry because there has always been an edge of competitiveness between him and actress sister Maggie Gyllenhaal.
Jake Gyllenhaal can't help but be competitive with his sister Maggie.
Related readings:


 Jake Gyllenhaal's muscle dream


 Top 10 celebrity break-ups in 2009


 Reese Witherspoon splits from Jake

The 'Brothers' actor insists there is always rivalry in the movie industry but says he is used to it because of the nature of his relationship with his actress sibling, who at 32 is three years older than him.
He said: "The idea of competition, particularly in a creative atmosphere, is always there. And if you don't acknowledge that, you are doing yourself and the process a disservice. That's what brothers and sisters and family are like.
"For instance, my sister had a couple of years before I turned up, but I have been with her since the beginning of my life, so there is always going to be a great bond and always a little competition."
The 29-year-old hunk has recently starred in drama war film 'Brothers', which tells the story of how two siblings fall in love with the same woman.
Jake and his 34-year-old co-star Tobey Maguire had a lot of "fun" working on the movie together because they were determined to ensure their on-screen relationship appeared realistic and competitive.
He explained: "What made it fun working on 'Brothers' with Tobey, who is my contemporary, was the acknowledgement of admiration and the acknowledgement of competition."