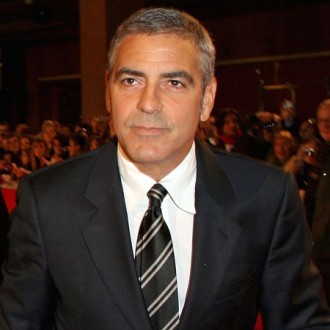 Vera Farmiga loves starring in 'Up In The Air' with George Clooney because her character got to ''turn the tables'' on ''disgustingly'' charming George Clooney.
George Clooney is "disgustingly" charming.
Related readings:


 George Clooney's 'erotic' girlfriend


 Americans would prefer Clint to Clooney as co-star


 George Clooney Up for SAG

Vera Farmiga- who stars alongside the Hollywood actor as his love interest in the romantic comedy 'Up In The Air' - loved working on the movie with him because her big screen alter ego got to treat the hunk so badly.
She said: "George has been breaking women's hearts for years. It's fun to turn the tables. But it's disgusting how much charm he has. He oozes it."
In one part of the film, Vera had to be semi-naked, and says her co-star mistook her control underwear for nerves.
She explained: "George was great during that scene and asked: 'Are you OK, because you're not breathing?' I didn't tell him because I was wearing two pairs of Spanx! I'd given birth six weeks earlier and wanted to keep everything in!"
However, Vera - whose son Fynn is now 11 months - didn't have to bare all for the part because she filmed her scenes so soon after giving birth.
She said: "Oh, those weren't my buttocks. It wasn't appropriate to be naked because I was breastfeeding every 20 minutes."