Editor's note: 2009 witnessed the sad passing of notable stars of the stage and screen, as well as the rise of promising new talents. Hit songs or movies have turned these previously unknown people into up-and-coming stars. Here, in a chinadaily.com.cn special, we look back at the celebrities who become all the rage in 2009.
[Top 10 celebrity deaths of 2009]          [Top 10 web celebrities of 2009]
1. Robert Pattinson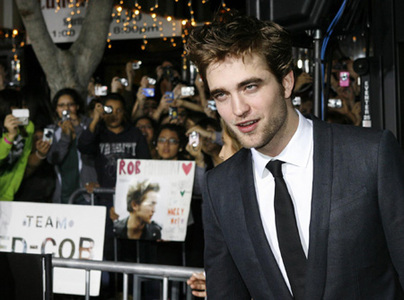 Millions of women became obsessed with the handsome, cool vampire when the hit movieTwilightopened last year. The 23-year-old also has been flying high after appearing in the last Harry Potter movie. Robert's fans have been known to wait for hours to catch a glimpse of him, and they shriek and squeal at almost inhuman volumes when they finally do catch a glimpse of the handsome British actor.
Related readings:


 Single star Robert Pattinson


 GQ's best and worst dressed


Robert Pattinson's pop plan


 Robert Pattinson pines for home