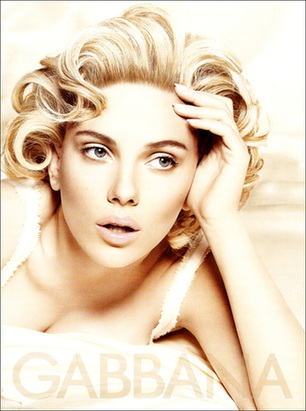 Scarlett Johansson will spend New Year's Eve (31.12.09) eating pizza and watching 'The Twilight Zone'.
The 25-year-old actress - who is married to actor Ryan Reynolds - will see in 2010 with a take away, champagne and a marathon viewing session of the cult show because of work commitments.
Related readings:


 Scarlett Johansson for D&G cosmetics

 Scarlett Johansson heading for Broadway


 Scarlett Johansson to make Broadway debut


 Sexy model Scarlett Johansson
She said: "We're both working on New Year's Day (01.01.10) anyway. So, we won't do much. You know, pizza would be nice, a little champagne. Maybe watch the 'Twilight Zone' marathon. That's always a favourite for me."
The screen beauty is "over" big celebratory parties and much prefers a quiet night in these days.
She laughed: "Going from one party to the next and surfing to find the right thing, and being in a taxicab when the clock strikes - I'm so over that stuff. At the ripe old age of 25. I have the most fun when I'm surrounded by people I love in one place that's comfortable and we can hear each other. You can play card games, watch movies, I'm happy."