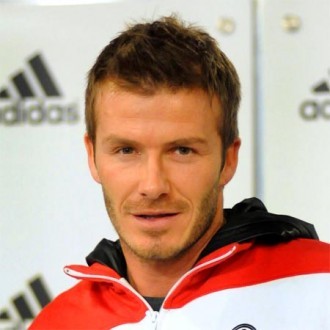 Victoria Beckham bought husband David a Bulldog for Christmas.
The former Spice Girl splashed out £2,000 on the pet pooch for the soccer star and gave it to him during the family's festive celebrations at their UK home Beckingham Palace, in Hertfordshire.
The as yet unnamed mutt will soon be flown out to Los Angeles to live with the couple and their three sons - Brooklyn, ten, Romeo, seven, and four-year-old Cruz.
Victoria, 35, chose that particular breed because it is synonymous with the fighting spirit of the England soccer team and the country.
A family friend told The Sun newspaper: "David absolutely loves the bulldog. Victoria said she chose the breed because it is a symbol of David's spirit on the soccer field. He will be flown out to Los Angeles so the boys can look after it when their dad is away."
The dog is the third canine addition to the Beckham household. David, 34, already has two Rottweilers named Snoopy and Puff after rap superstars Snoop Dog and P. Diddy, formerly known as Puff Daddy.
David and Victoria spent Christmas Day (25.12.09) with their children, British TV chef Gordon Ramsay, his wife Tana and their four children, David's parents Sandra and Ted, his sister Joanne and Victoria's parents Tony and Jackie.
The Bulldog is one of the UK's four national animals and during World War II British Prime Minister Winston Churchill was commonly referred to as the 'British Bulldog' and characterised as the animal to represent his unbreakable spirit.