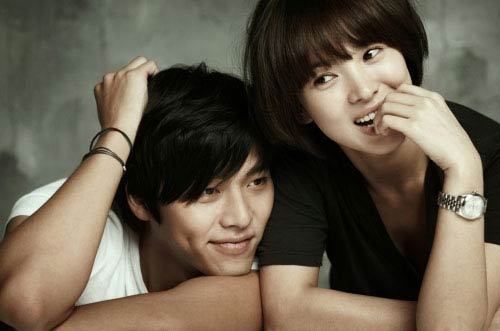 South Korean actress Song Hye-Kyo with actor Hyun Bin [File Photo: eastday.com]
For "Worlds Within" actress Song Hye-Kyo, falling in love is just as real as what she is in the drama.
The agent company of the South Korean actress confirmed Wednesday that she is dating co-star Hyun Bin.
Song Hye-Kyo and Hyun Bin have been seeing each other since June, the agent says, extending the romance of their characters in the television drama.
This relationship has attracted great attention as both stars are popular among Asian audiences.
While some fans are presenting their blessings to the couple, some are skeptical this could be Song Hye-Kyo's another crush on her co-stars.
In 2003, Song Hye-Kyo met her ex-boyfriend Lee Byung-Hun when the two were filming the drama series "All In". They however broke up soon after.
Song Hye-Kyo's most recent love was allegedly dancer-turned actor Rain, whom she collaborated in "Full House", another hit TV drama on love romance. Song Hye-Kyo and Rain both denied the relationship, calling each other "a good friend".